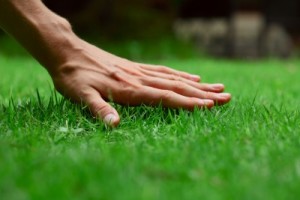 Despite the fact that curb appeal is important to any home owner, it is not always easy to keep up with your lawn and keep your house looking great. Mowing, weeding, edging, and mulching can be tiresome, and the time you spend on your lawn takes away from time with family and friends. That's why hiring Ryno Lawn Care, LLC should be at the top of your "must do" list. This company offers the easiest, most convenient, and highest ranking Dallas lawn care available, making your lawn the envy of the neighborhood.
Ryno Lawn Care, LLC can fully care for your yard and lawn. The services offered range from weekly mowing, to seasonal prepping, and more in-depth tasks. Our company employs only true professionals in the lawn maintenance industry, helping you create and maintain a beautiful yard. The best part is that we also offer competitive prices and packages that can fit into any family's budget.
Look into weekly lawn care from Ryno Lawn Care, LLC!
If you are interested in always having a lawn that looks great, the easiest way to do this is by maintaining your yard on a weekly basis. This involves mowing, weeding, and edging. You can either spend hours every weekend handling these tasks on your own, or you can hire the best Dallas lawn care there is. Ryno Lawn Care, LLC professionals will visit your home at regularly scheduled intervals and provide quarter-inch trimming. This not only enhances the appearance of your yard, but it is a much healthier option for your grass than allowing weeds to grow, and mowing to a shorter length on a less frequent basis.
Before establishing your services with Ryno Lawn Care, LLC, one of our industry professionals will visit you in your home. This consultation will involve looking at your yard, listening to your needs and establishing a plan that works with your budget. Every yard and every customer is unique, so we tailor our landscaping plans to meet your unique needs. This might involve managing your yard, tending to your flower beds and handling Spring or Fall cleanup. All estimates are provided in writing, and your services can begin as soon as the following week.
The pros from Ryno Lawn Care LLC know just what to do to keep your lawn in great shape!
Lawn care involves more than just mowing and weed-eating. If you really want to keep your lawn looking great, it is essential to properly handle seasonal cleanup and fertilizing. Allow our professionals to handle these tasks, as well as your special request needs, in order to create the yard that you really want. Adding additional services such as these is simple for both new and established customers. Simply call our office at 214-728-8894 or fill out our handy Online Service Request Form and we'll set up a professional home visit to discuss your needs.
Whether you are in need of a one-time lawn treatment, help with a special project, or ongoing maintenance in your yard, you can contact us for the highest quality Dallas lawn care available. At Ryno Lawn Care, LLC, we care about our customers. We will listen to your needs, and we will get the job done right! Contact us today for a no-obligation appointment, and learn more about all that we can offer you.