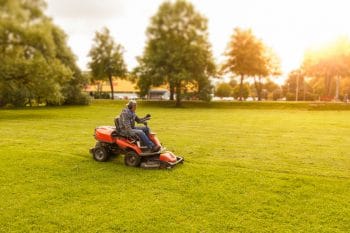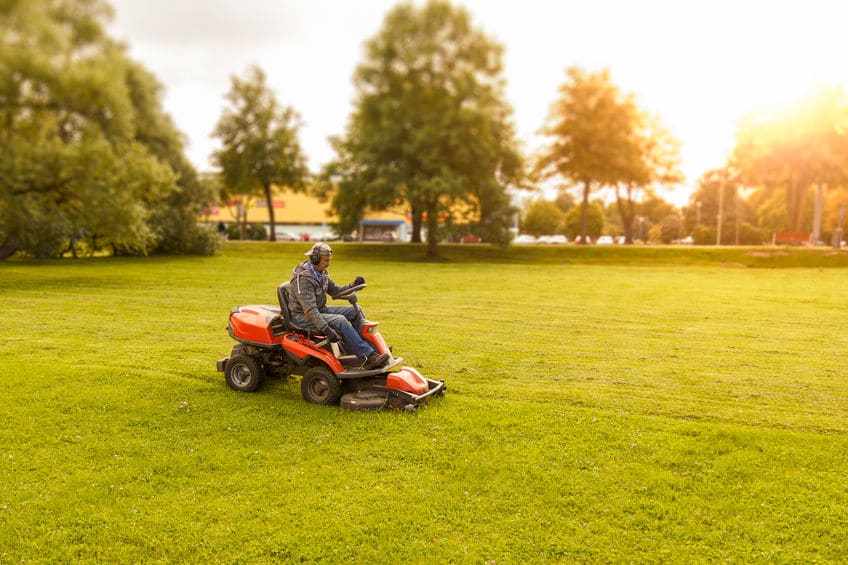 Whether it's a commercial or residential setting, anyone in charge of caring for a sizable lawn knows they joy and convenience of using a machine you can ride rather than push. While this method may require more fuel, it certainly cuts back on time, energy, and back pain (literally!)
A seasoned landscaper will know that there are 3 such machines one can use for this task- a riding mower, a lawn tractor, and a garden tractor- and they'll know the difference between them. But that certainly isn't everyone. 
If you're like me, you know a lot about a few things, and a little bit about a lot of things. And what they all have in common is that they fall into 2 categories: things we want to know, and things we need to know. 
Let's say you've recently acquired a spacious spread of land, which places you squarely in the market for one of these machines. Suddenly, the difference becomes information you both want and need to know. 
Below are the basics about each of your three options:
Riding Mowers
These compact lawn care vehicles are designed with a mid-mounted cutting deck. That simply means the blades are positioned beneath the center of the vehicle. This placement gives them a smaller turn radius, which has a few advantages.
Riding lawn mowers are ideal for lawns that have a lot of trees, shrubbery, and ornamental features to navigate. Narrow turns that allow a close cut allow for even mowing without risking damage to adjacent foliage and other structures which may be present in the landscape. 
A curving walkway, a rock garden, a cement pool deck- all are relatively common features in a residential lawn that you want to be able to trim around without damaging your blades or engaging a tedious series of "Y-turns."  Check this link if you're looking for the best riding lawn mower for rough terrain.
Lawn Tractors
These machines are designed with a front-mounted cutting deck. Just as it sounds, this means the blades are positioned beneath the front of the vehicle. This makes lawn tractors excellent for use across a large expanse of ground turf with very few obstacles to navigate. 
Garden Tractors 
These guys are built the same way lawn tractors are, but they're designed for more heavy-duty landscaping. They may be less nimble than a riding mower, but they still offer a variety of features that significantly broaden their scope of use. 
Vacuum attachments, tillers, front loaders, back hoes, seed spreaders, and even snow throwers are among the accessories that turn garden tractors into all-season multi-purpose machines.  
Additionally, the best garden tractors on the market will often have larger mowing decks. This allows them to minimize your workload, due to their ability to cut broader tracts of grass. 
Final Thoughts
As with any major purchase, prudent shoppers know the first step is research. Your local home and garden shop can help educate you and ensure that you're making an informed decision that fits your needs. 
There is also some great advice online, to save you from making an unnecessary trip before you're ready to finalize your purchase.