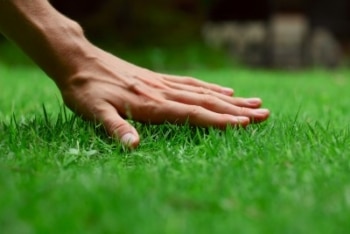 Our
sod installation
process includes removing the old turf, then tilling up the top soil. This procedure ensures the best results for the sod to grow. Once your sod is in place, we roll the sod to make sure it has the best contact with the soil so roots can take hold and spread successfully. We work with
only the highest quality sod
in the DFW area. Please call us today for a free estimate or submit a quote request.
Bermuda – Saint Augustine – Zoysia
You may also need:
Carrollton Weekly Lawn Care Maintenance
Our process for sod installation in Flower Mound, TX is straightforward and simple.
An expert Ryno Lawn Care sod installer will examine your premises and review your options with you.
Once you have made your choice of sod type, you will be provided with a clear and detailed estimate of the cost of installation.
Once you've worked out the details with one of our experts, we'll set a time and date, and appear promptly to install your sod. Our experts use skilled methods that ensure success.
Our sod installation process includes removing the old turf, then tilling up the top soil. These procedures ensures the best results for the sod to grow.
Once your sod is in place, we roll the sod to make sure it has the best contact with the soil, so roots can take hold and spread successfully.
After installation, we double-check all sprinkler heads to be sure they are operating correctly. If any sprinkler heads are damaged from the process, we replace them.
Your expert Ryno Lawn Care sod installer will go over watering procedures with you, to guarantee your newly laid bed of grass has the best chance to thrive.
Which Grass Type Do You Need?
The right grass type for your property would depend on your soil and how much sun or shade you get.
If you aren't sure which type of grass is best for your landscape and shade coverage, this article can help you make an informed decision you'll feel confident about: