Ryno Lawn Care now offers custom stone border landscaping services. For those who enjoy the rugged, natural appearance of hardscaping as a compliment to their plants and lawn, this is a beautiful choice. 
---
For over two decades, we have been designing and installing attractive landscapes for both commercial and residential lawns. We're proud to add this attractive and functional amenity to our list of services. 
Benefits of a Stone Border:
Reduces soil erosion and runoff from rain.
Many materials to choose from: large stones, river rocks, bedrock, stone blocks.
Great alternative to taller borders for areas where a minor barrier is more attractive.
Lighter & cheaper than traditional bricks. 
Natural, organic appearance compared to plastic edging, metal wiring, wood fencing, concrete curbing, or brick walls.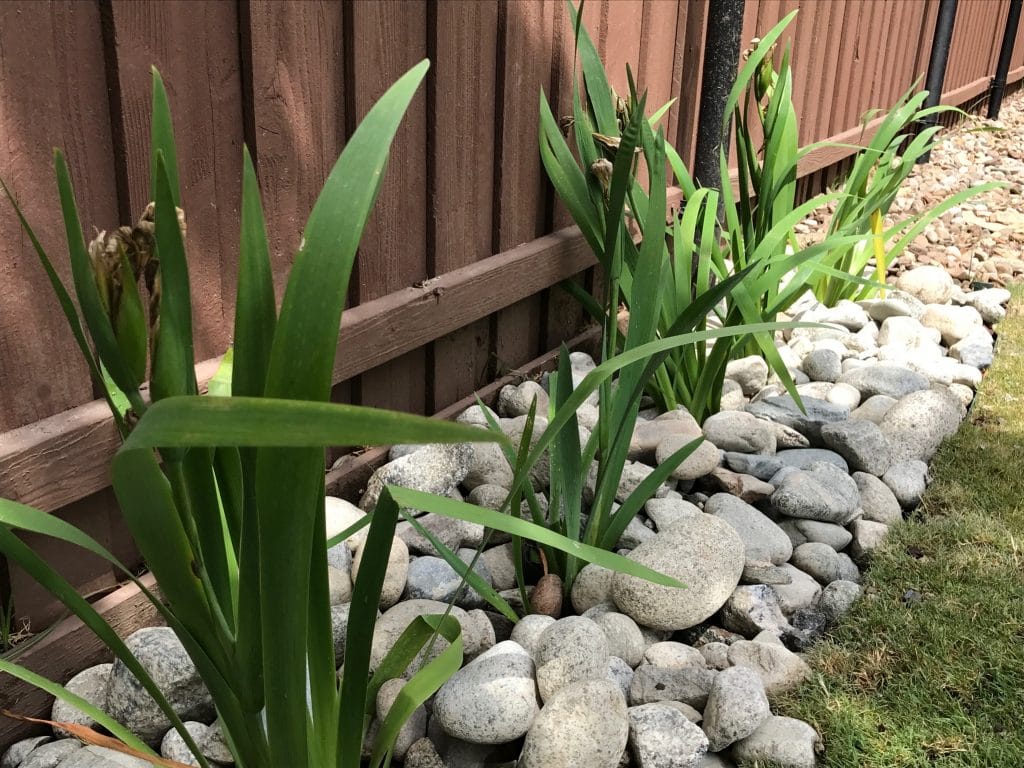 Installation Process
For most stone borders, a shallow trench will need to be dug for the foundation. Our lawn care experts will take the right measures to ensure the placement doesn't interfere with any underground utilities. 
Once the trench is dug and leveled, we will add a layer of sand for the base. This helps keep the stones from shifting when the ground gets wet. 
Whichever material you've chosen will then be set into place, and we'll pack the edges in with loose earth to secure the stones.  Our final step always includes a quality check, to ensure that you're satisfied with the final product. 
Popular Materials
Garden stones are frequently used in flat borders or around paving stones. These smaller, smooth pebbles are often either river rocks or are commercially tumbled to create rounded edges. They come in a variety of colors. 
 Larger Boulders can either be sourced naturally or acquired from a local quarry. They can be set along your garden's border as natural-looking edging, or paired with other materials like bricks for a layered appearance.   
Bedrock is fantastic for a rusty, jagged look, and its flat surface stacks easily. It can either be layered loosely with offset edges to hold it in place, or be fastened with cement for a sturdier permanent wall.
Flat Edging Stones, like bedrock, be stacked for height, or simply set into the ground as a flat border or even a walkway. Again, these pair attractively with river rocks for textured contrast.
Cut Stone Bricks are used just like traditional bricks, but they're lighter and they offer a more natural appearance. 
Design Concepts
Stone border landscaping can be designed to match whatever you envision, whether it's a complete lawn makeover, or an enhancement to existing landscape features. Small or large, tumbled or flat, ground level or even a full-height wall; we will help you bring it to life.    
When it comes to lawn care, the experts at Ryno understand that there's more to it than just maintaining your plants and grass. We're prepared to help you create a gorgeous landscape with a variety of naturally sourced materials.