Sprinkler Repairs and Installations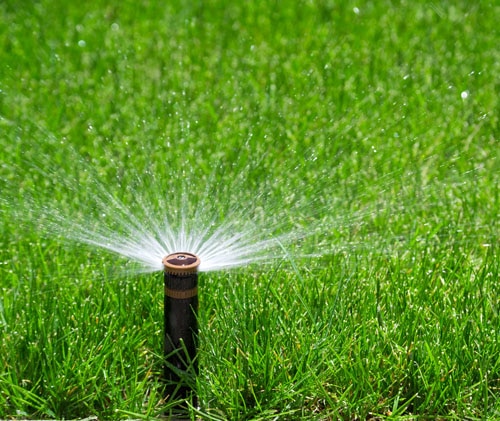 Conserve water with an efficient irrigation system.  We can test and adjust your sprinklers to perform at optimal levels and run times set perfectly for your grass and soil types.
Lawn Sprinkler Systems
Sprinkler Repairs
Check sprinkler efficiency
Drainage Structures
Design Layouts
Spring re-starts
Backflow Testing
Licensed Irrigation Specialists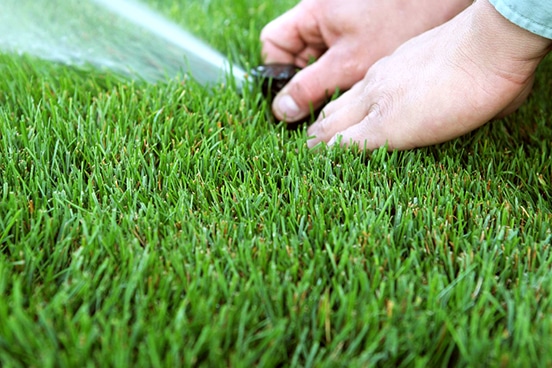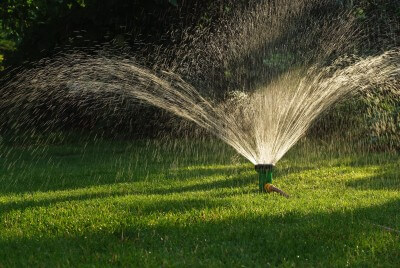 In the past, lawn irrigation service was simply a way to deliver water to your grass. Today, responsible choices also make it a way to conserve water.
Recent research indicates that more than half the fresh, drinkable water available today is being used to water lawns, but it doesn't have to be that way. You can choose to use reclaimed water to keep your grass well nourished and beautiful without depleting the earth's supply of fresh, clean drinking water. Although, reclaimed water is cleaned and processed waste water, it is clear, odor-free and perfectly safe and suitable for lawn care. A professional lawn irrigation service that accommodates its use can help you save money and water.
One of the greatest consumers of water is lawn care; however, it is possible to have a nice lawn and save water by making some smart choices. For example, you might choose to use reclaimed water to water your lawn, and one of the best ways to do this is to have a good reclaimed water irrigation system installed by a professional lawn irrigation service such as Ryno Lawn Care, LLC.
It's very important to hire a professional and reputable lawn irrigation service to install and maintain your system. When you hire skilled professionals, like Ryno Lawn Care the job will be done correctly. This is just another way of ensuring that your system makes efficient use of precious water and provides the most benefit to your lawn. Fly-by-night lawn irrigation service companies may offer low prices, but they may also leave you with underground leaks and shabby equipment that will need to be repaired and replaced far too soon.
Your Ryno Lawn Care, LLC professional will be able to help you choose the best lawn irrigation system to suit your needs while considering your pocketbook, the aesthetics of your lawn and landscaping, and the resources you have on hand.
Remember that a truly professional lawn irrigation service should be able to offer you a number of choices for affordable, water saving lawn irrigation as well as all the other lawn and yard care services that go along with it. With our full service lawn care, Ryno Lawn Care, LLC is able to provide everything you need for cost-effective, resource-wise, beautiful yard and lawn care.
Checking your irrigation system is an important part of maintaining a well-watered yard while using your resources wisely. An airtight system with all its components working properly will optimize water use, minimize waste, and ensure even ground coverage. 
Our experts know exactly what to look for. When conducting an irrigation system check, we: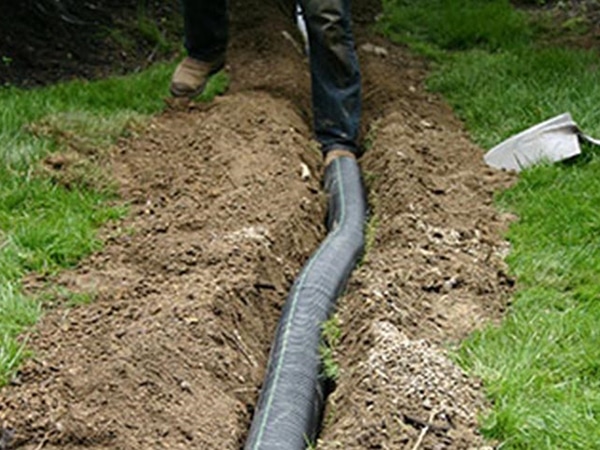 French drains are a subtle way to prevent water damage to your lawn and home by catching and filtering out excess runoff. A perforated pipe, set into a ditch and surrounded by gravel, absorbs the water and redistributes it elsewhere. French drains are an ideal feature for low points in your yard, and the installation site can be quickly repaired with sod plugs.