With Ryno Lawn Care you have the widest variety of grass types to choose from (several different types of Bermuda, St. Augustine and Zoysia) and we never have any problem with weed or pest infestation when using this excellent sod.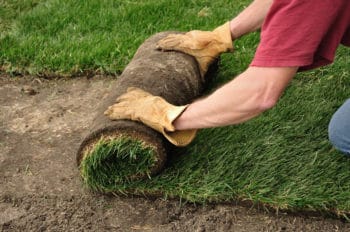 Bermuda - Zoysia - St. Augustine
We have available all warm season grass types, great for North Texas lawns.  Pricing differs depending on the grass type you choose.  
St. Augustine – Very popular due to lush green appearance.  Prefers shade, not direct sun.  Requires the most of amount of watering.
Bermuda – Survives very well in full sun.  Has many options from Tiff 419, Sports grade Celebration and TifTuf.  Handles foot traffic the best and requires least amount of watering of the 3 grass types.
Zoysia – High performing grass type.  Does well in sun or shade.  Requires a moderate amount of watering.
*Don't worry, we will help you choose the right type of grass for your lawn. When you request a quote we will contact you and discuss in more detail. Or you can call us directly at 214-728-8894
Limited and Extended Warranty Offered
Ryno Lawn Care, LLC offers the best warranty in our industry…period. Within the first 30 days of installation, you might notice some discoloration of your new grass. This may be alarming, but is normal at the beginning stages of establishment. Your new sod should pop back to it's original green color within 1-2 weeks of suitable watering. However, there is a chance a few pieces might not make it during the establishment period.
Our warranty will cover up to 25 yards, per pallet of sod installed, that fails to survive the first 30 days of the establishment period. These pieces will be replaced only if they show no signs of recovery after 30 days of proper watering.
This warranty will not cover loss due to vandalism, theft, animal or insect damage, improper care by homeowner, improper applications of pesticides and/or fertilizers, and lack of sunshine or water. This warranty will not cover any loss due to fire, frost, flooding, or any other Acts of God or extreme weather.
All balances on the customer's account must be paid before any warranty requests will be approved by management.
Ryno Lawn Care, LLC does offer a limited, extended 1 year warranty on sod installations if our fertilization program is placed into effect, within 7 days, after installation.
If replacement is determined to be needed by management after consultation, then we will offer the client a 30% discount towards the amount of new sod needed to repair the areas that did not survive during the original installation.
The limited, extended warranty coverage will expire after the 1 year period, or if services are cancelled before the warranty period is complete. The fertilization program will continue monthly, thereafter, until told otherwise by the customer. This offer is valid only for our maintenance service areas. Ask for more details.
Fantastic service! Good price and fast response time on any question. Lawn looks fantastic, I should have hired them when I bought the house. Well worth it!
-Nicole Navinsky
We started using Ryno for a few small landscape projects at our house. They did great work, so we switched to them for our landscape service after having an issue with our previous company. They've been doing our mowing for about 6 months and they've done a great job. They always show up on the same day and everything looks great when they're done. Our neighbor's across the street and next door use Ryno too and we're all impressed with the service. Highly recommended!
-Jim Weisz
Flag existing sprinkler system(if applicable)
Trim top growth down to existing top soil
Surface till top soil (2-3 inches)
Smooth/Level top soil
Add Biological Soil Treatment
Lay sod in brick type pattern
Roll/flatten new sod
Test sprinklers for any damage
Give watering instructions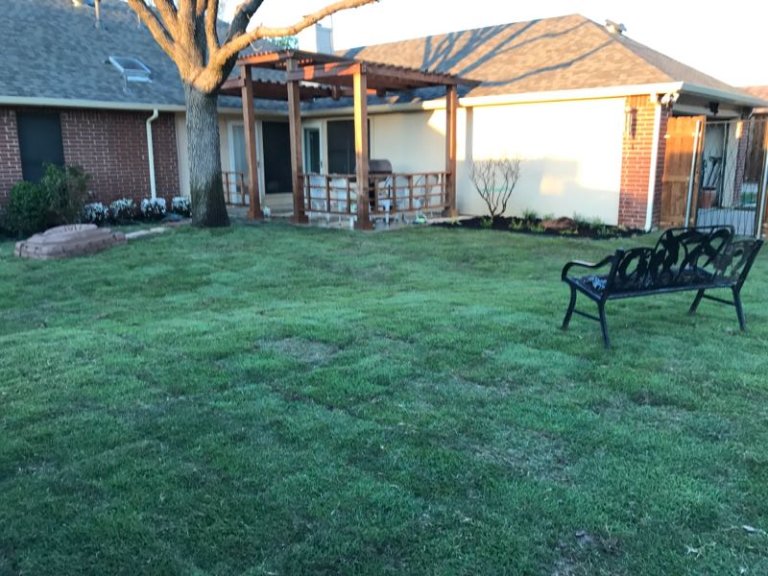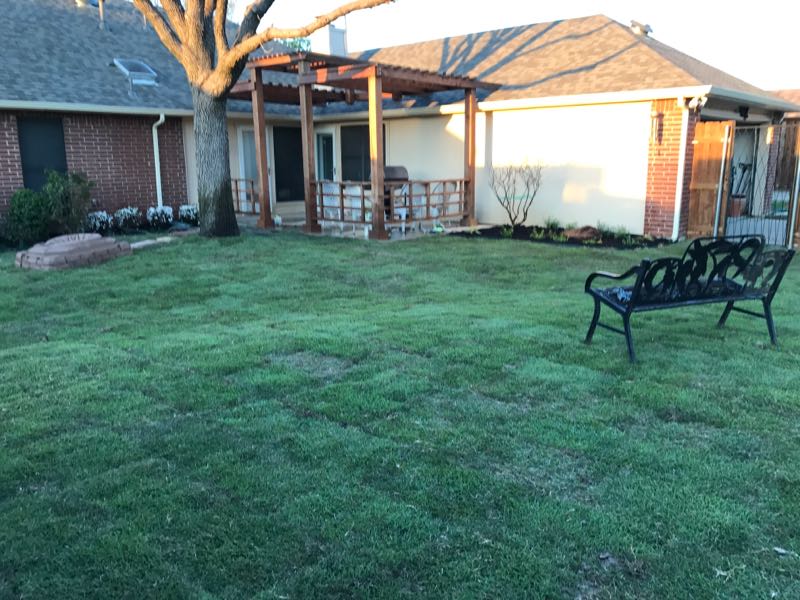 Before
After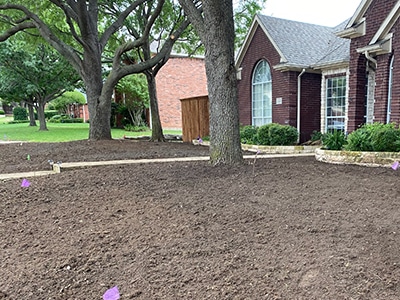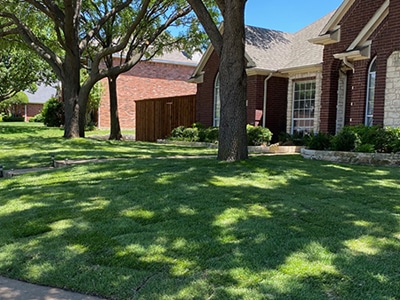 Our process is straightforward and simple.  We will examine your premises and review your options with you. Once you have made your choice of sod type, you will be provided with a clear and detailed estimate of the cost of sod installation. We'll set a time and date and appear promptly to install your sod using skilled methods that ensure success.
Our sod installation process includes removing the old turf, then tilling up the top soil and adding a biological soil treatment. This procedure ensures the best results for the sod to grow. Once your sod is in place, we roll the sod to make sure it has the best contact with the soil so roots can take hold and spread successfully.
After New Sod Installation
After installation, we double-check all sprinkler heads to be sure they are operating correctly. If any sprinkler heads are damaged, we replace them. Your expert Ryno Lawn Care sod installer will go over watering procedures with you, to help you take care of your new grass.
Once all this is done, we don't just ride off into the sunset. Your expert Ryno Lawn Care sod installer will follow up with you after a couple of weeks to find out how your grass is growing and answer any questions you may have. If you have questions or concerns before the two week follow-up, just call or e-mail us.
We will always respond to your concerns promptly.
With Ryno Lawn Care, LLC, you can look forward to having a smooth sod installation process that will provide you with a durable, affordable lawn to enjoy for many years. At Ryno Lawn Care, LLC, we make yard and lawn care easy by providing premium sod installation services along with all the other yard and lawn care services you need for a beautiful, healthy, inviting yard.