Premium Sod Installation
[bscolumns class="one_half"]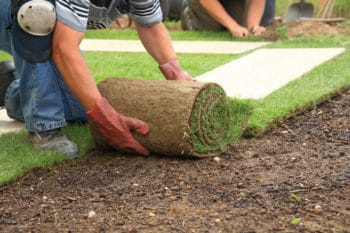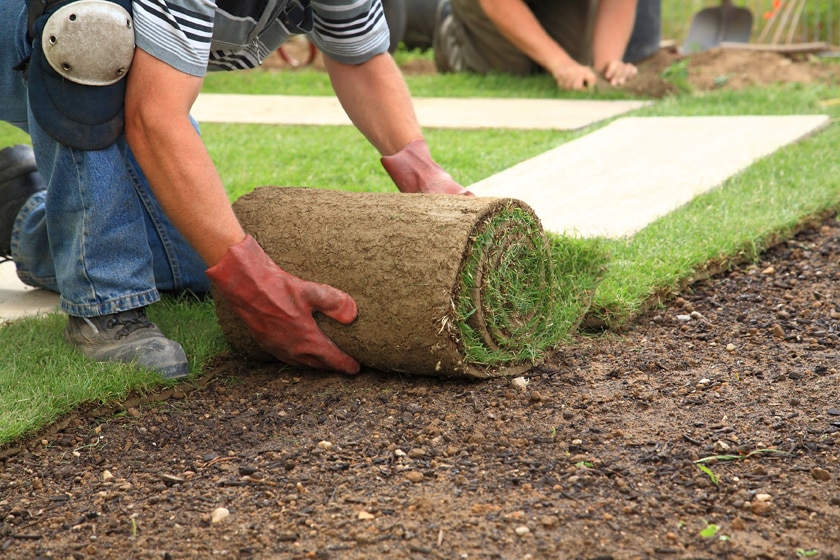 [/bscolumns][bscolumns class="one_half_last_clear"]
High Quality Sod – Guaranteed
With Ryno Lawn Care you have the widest variety of grass types to choose from (several different types of Bermuda, St. Augustine and Zoysia) and we never have any problem with weed or pest infestation when using this excellent sod.[/bscolumns][bscolumns class="clear"][/bscolumns]
Bermuda – Zoysia – St. Augustine 
For Sod Pricing please call us or fill out a quote request with the size of your area for new sod.
214-728-8894
---
[bscolumns class="one_half"]
Limited Warranty Offered:
Ryno Lawn Care, LLC offers a 30 day warranty on our sod installation process.  There is a 90 day warranty on the grass that we install.  The grass warranty will cover ten yards per pallet(30 squares) of sod that is ordered for installation.  These pieces will be replaced if they show no signs of recovery after 30 days of watering.  The warranty will not cover anything that we can't control(fungus, grubs, chinch bugs, pet urine, mother nature, etc…).  We offer a 1 year warranty if using Ryno Lawn Care for both weekly mowing and fertilization services.  The warranty coverage would expire after the 1 year, or if services were cancelled before the period is complete.  This offer is valid only for our maintenance service areas.  Ask for details.[/bscolumns][bscolumns class="one_half_last_clear"]
[/bscolumns][bscolumns class="clear"][/bscolumns]
Flag existing sprinkler system(if applicable)
Trim top growth down to existing top soil
Surface till top soil (2-3 inches)
Smooth/Level top soil
Add Biological Soil Treatment
Lay sod in brick type pattern
Roll/flatten new sod
Test sprinklers for any damage
Give watering instructions
Sod Installation Process
Our process is straightforward and simple.  We will examine your premises and review your options with you. Once you have made your choice of sod type, you will be provided with a clear and detailed estimate of the cost of sod installation. We'll set a time and date and appear promptly to install your sod using skilled methods that ensure success.
Our sod installation process includes removing the old turf, then tilling up the top soil. This procedures ensures the best results for the sod to grow. Once your sod is in place, we roll the sod to make sure it has the best contact with the soil so roots can take hold and spread successfully.
After New Sod Installation
After installation, we double-check all sprinkler heads to be sure they are operating correctly. If any sprinkler heads are damaged, we replace them. Your expert Ryno Lawn Care sod installer will go over watering procedures with you, to help you take care of your new grass.
Once all this is done, we don't just ride off into the sunset. Your expert Ryno Lawn Care sod installer will follow up with you after a couple of weeks to find out how your grass is growing and answer any questions you may have. If you have questions or concerns before the two week follow-up, just call or e-mail us.
We will always respond to your concerns promptly.
With Ryno Lawn Care, LLC, you can look forward to having a smooth sod installation process that will provide you with a durable, affordable lawn to enjoy for many years. At Ryno Lawn Care, LLC, we make yard and lawn care easy by providing premium sod installation services along with all the other yard and lawn care services you need for a beautiful, healthy, inviting yard.