Mulch is a great addition to any flower bed or other landscaping feature.  Installing mulch helps to retain moisture, reduce weed growth and insulate plant roots.  It also upgrades the aesthetics of the area.
Ryno Lawn Care can install any type of mulch on your property.  Contact us for a free estimate by calling or filling out an online quote form.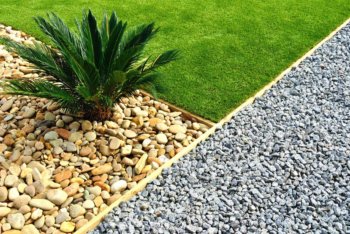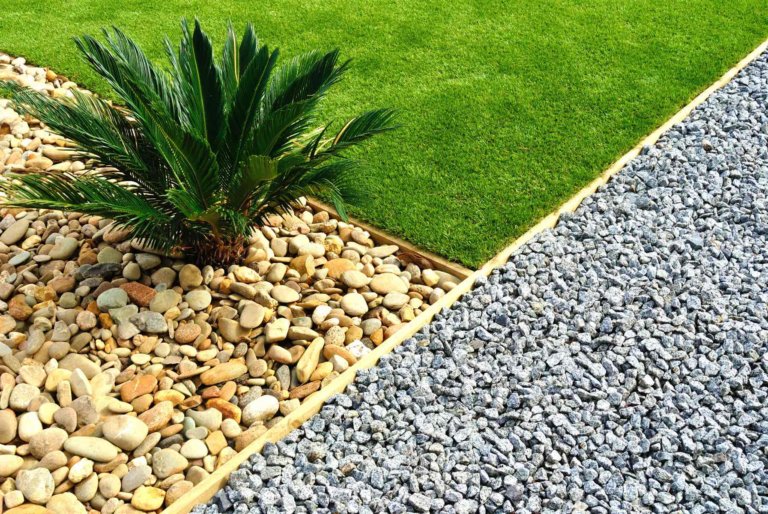 Different Types of Mulch for Installation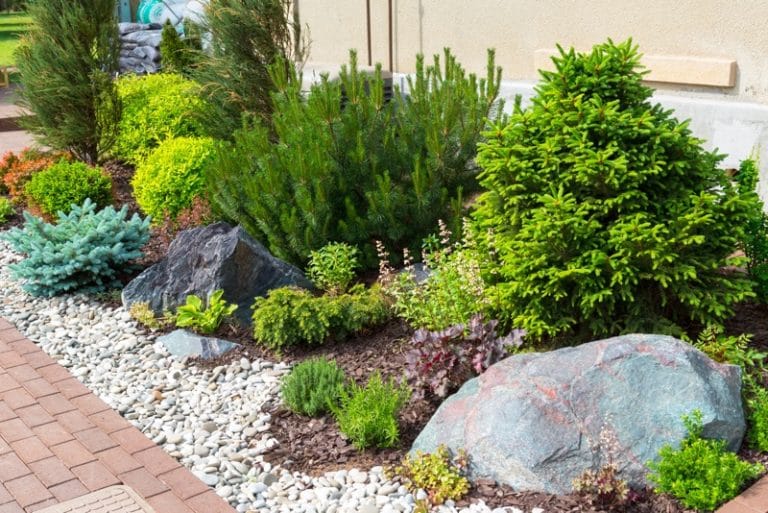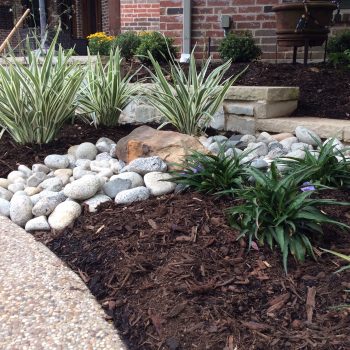 The most popular mulch option is organic wood mulch.  Shredded wood or bark mulch can be beneficial to your soil because it decomposes over time and adds nutrients to help your plants stay healthy.
There are various color options for wood mulch, but the colors will generally fade away over several months.  Also, the fact that wood is organic and degrades into the soil, means it has to be replaced more often than other mulch types.
Some people feel like wood mulch has a great aesthetic appearance to it, but it is a more high maintenance option due to it needing to be replaced.
Using rocks as your mulch is a more permanent solution.  It doesn't need to be replaced often because it does not degrade into the soil like the organic wood mulch does.  On the flip side of that, rock mulch does not add any nutrients to the soil like organic mulch does.  But, that's easily remedied by applying fertilizer for the plants.
There are also many color options for rocks.  And, size options.  So if you're looking for a more low maintenance option, rock mulch may be the choice for you.
Read this article for more benefits of using rocks instead of wood mulch.
Usually seen on playgrounds or other high traffic areas, rubber mulch is another great alternative to wood mulch because it lasts a lot longer.  Made of 100% recycled rubber, it reduces the chance of fungus, other diseases and weeds.
A drawback to rubber mulch is that some types can leach small amounts of chemicals into the soil and high amounts can harm some plants.  This is why it's generally used where there are no plants around.
Mulch Installation Service
We can discuss different mulch options with you to help you choose which is the best for your project. 
Contact us to get started.