Lawn Fertilization
Lawn fertilization provides grass and soil with the necessary nutrients for optimum health and growth. This benefits the lawn in a number of ways, including to help eliminate weeds.
A well-nourished lawn has a truly verdant appearance. When you treat your grass to regular lawn fertilization, the deep, healthy green color will truly stand out in your neighborhood and make your home a real showplace.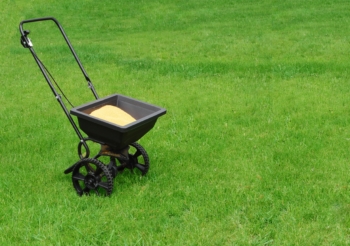 ---
Ryno's annual fertilizer program consists of 6 applications throughout the year.
3 applications of pre-emergent per year
2 applications of the pre-emergent will be scheduled before and during Spring, and the other will be scheduled before Fall
3 applications of a slow release nitrogen based fertilizer during the Spring/Summer months.
Please Contact Us for Pricing – Request a Quote
---
During each visit, we will spot spray any visible weeds.  Each application will have a reminder email sent before your visit to give any special instructions that are needed after your treatment.  Payments are split in to six installments.  Your program will automatically renew on an annual basis, unless specified otherwise.
Fertilizer Applications will be scheduled around these times…
January/February-Preemergent-0-0-7
March-Preemergent-0-0-7
April-Fertilizer-18-18-18/15-5-10
May/June-Fertilizer-15-5-10/25-0-0
July/August-Fertilizer-15-5-10/25-0-0
September/October-Winterizer-0-0-7/22-0-6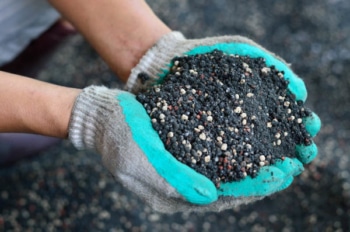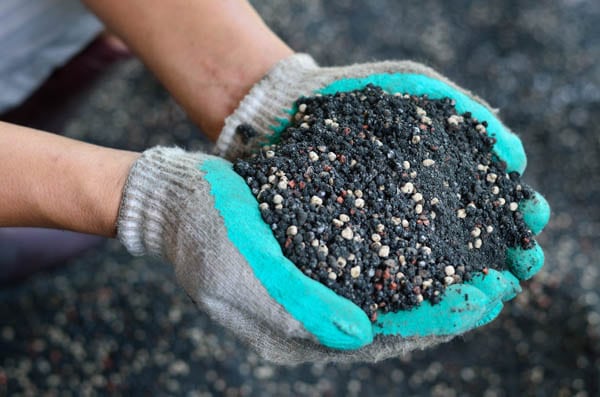 With proper lawn fertilization, you will not need to worry about your lawn looking dead in hot weather. A healthy, properly fertilized lawn will make good use of the water and nourishment it is provided to stay robust and thrive throughout the hot summer months.
It's important to have your lawn fertilized in the fall so that it will do well throughout the winter. Good lawn fertilization builds strong grass and will help your lawn bounce back more quickly and evenly after the cold winter months with a denser grass cover. You won't see any patchy or thin spots in your lawn when your soil and grass roots are well-fed.
Other Resources You Might Find Useful: