Lawn Fertilization Services
Ryno's Annual Fertilizer Program
The products we use have longer residuals, keeping us from having to schedule extra visits throughout the year.  This technique has been proven in the industry.
8 Fertilizer Applications
3 applications of pre-emergent per year
2 applications of the pre-emergent will be scheduled before and during Spring, and the other will be a winterizer scheduled during Fall
3 applications of a slow release nitrogen based fertilizer during the Spring/Summer months
We also will include one round of a systemic treatment to help control grub worms
Fertilizer Treatment Schedule
Application 1:  January-Pre-Emergent with Probiotic Treatment
Application 2:  February-Probiotic Treatment
Application 3:  March-Pre-Emergent with Prebiotic Fertilizer
Application 4:  April-Prebiotic Fertilizer with Post-Emergent
Application 5:  May-Prebiotic Fertilizer with Systemic Grub Treatment
Application 6:  June-Prebiotic Fertilizer with Post-Emergent
Application 7:  July-Probiotic Treatment
Application 8:  September/October-Pre-Emergent with Prebiotic Fertilizer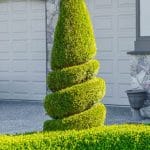 Shrub & Ornamental Fertilization
Fertilizers may help improve the appearance and condition of ornamental trees and shrubs. Increased vigor may make the plants more resistant to attack by disease organisms and insects.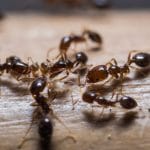 Fire Ants/Ant Control
Fire Ants are one of the most common problems people have around their homes. We can eliminate these and more insects.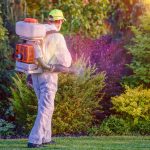 Fungicide Treatments
Using only natural treatments, keep your lawn and gardens free of diseases and pests like grub worms and other insects.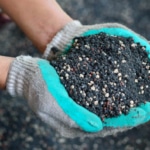 Soil Solutions/Top Dressing
Enhance your soil productivity with soil amendments that will increase soil pH, improve phosphorus and sulfur levels of the soil.
Lawn fertilization provides grass and soil with the necessary nutrients for optimum health and growth. This benefits the lawn in a number of ways, including to help eliminate weeds.
A well-nourished lawn has a truly verdant appearance. When you treat your grass to regular lawn fertilization, the deep, healthy green color will truly stand out in your neighborhood and make your home a real showplace.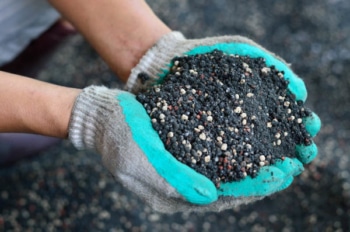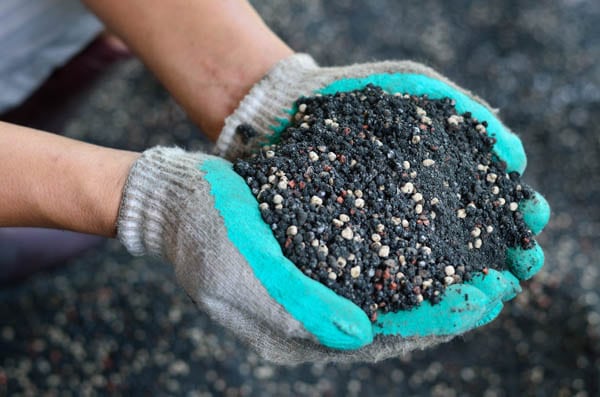 Ryno Lawn Care combines the fertilizer treatments with Holganix, a plant probiotic.  This product is changing the industry since it is not putting synthetic material into your turf.  Instead, it is putting microorganisms back in to your soil to help keep your plants/turf healthier.  This product has validated it's capabilities of producing a sustainable plant.
It's important to have your lawn fertilized in the fall so that it will do well throughout the winter. Good lawn fertilization builds strong grass and will help your lawn bounce back more quickly and evenly after the cold winter months with a denser grass cover. You won't see any patchy or thin spots in your lawn when your soil and grass roots are well-fed.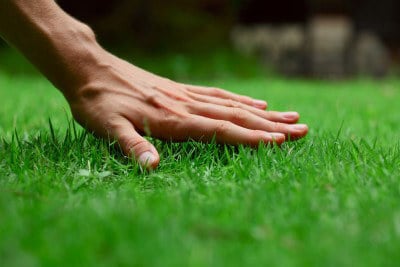 During each visit, we will spot spray any visible weeds.  Each application will have a reminder email sent before your visit to give any special instructions that are needed after your treatment.  Payments are split in to six installments.  Your program will automatically renew on an annual basis, unless specified otherwise.
With proper lawn fertilization, you will not need to worry about your lawn looking dead in hot weather. A healthy, properly fertilized lawn will make good use of the water and nourishment it is provided to stay robust and thrive throughout the hot summer months, while keeping the weeds away.
What Our Customers Think...
Ryno does an awesome job and I cannot be more pleased! Communication is easy, they respond quickly, and I've always been happy with their lawn care. They are quick, and the lawn always looks perfect. Their prices are beyond reasonable, too. I am so glad I chose this company and will stick with them. I would suggest them to anyone! A+ people, A+ customer service.
We are proud to provide lawn fertilization services for a healthy green lawn for these locations.
Just give us a call or fill out an online quote request!
Lewisville
Flower Mound
Coppell
Highland Village
Carrollton
Grapevine
Lantana
Frisco
The Colony
Prosper
Valley Ranch
Southlake
Trophy Club