Synthetic Turf Grass Installation
Save on Time, Water and Money!
Before
After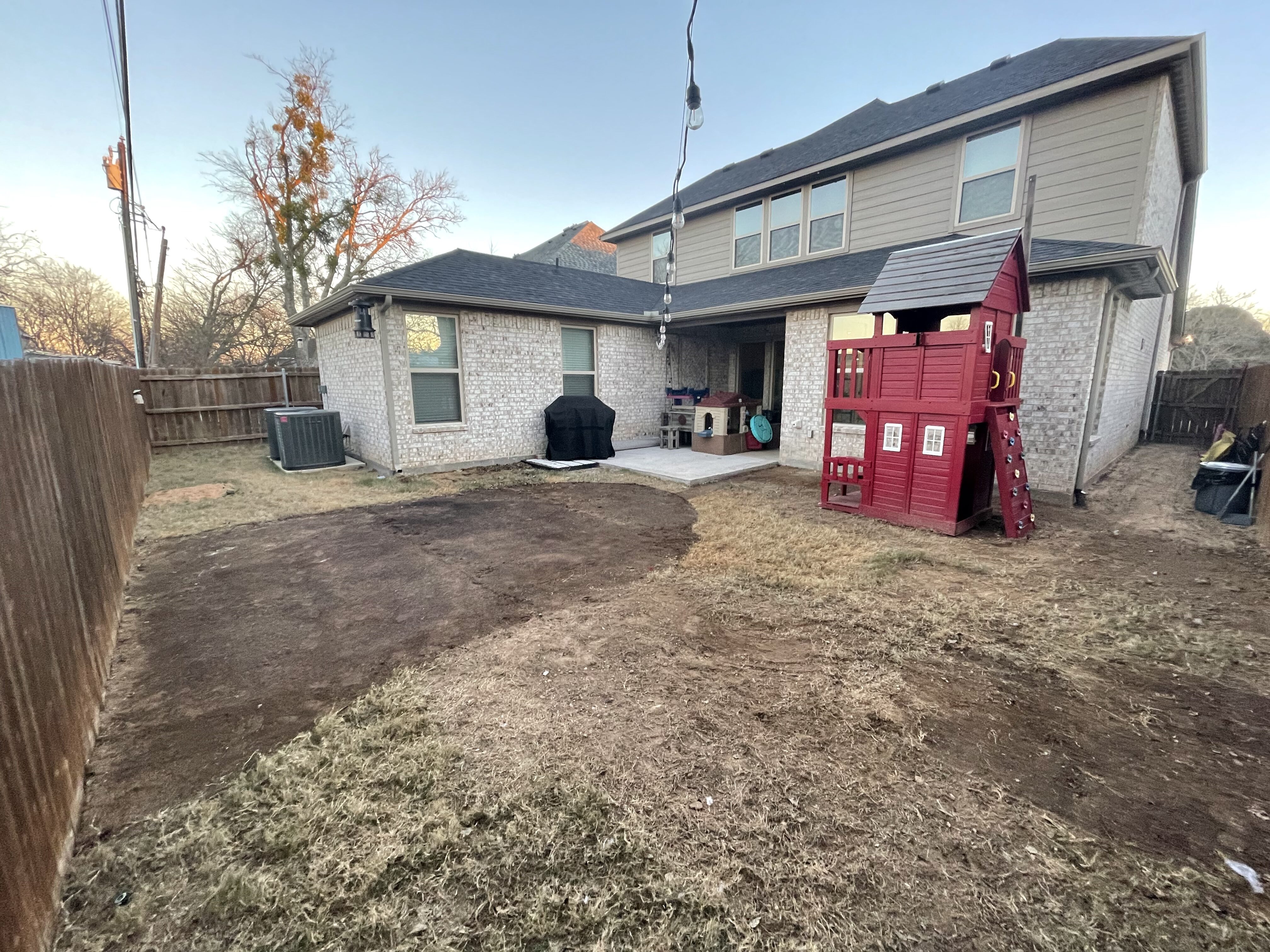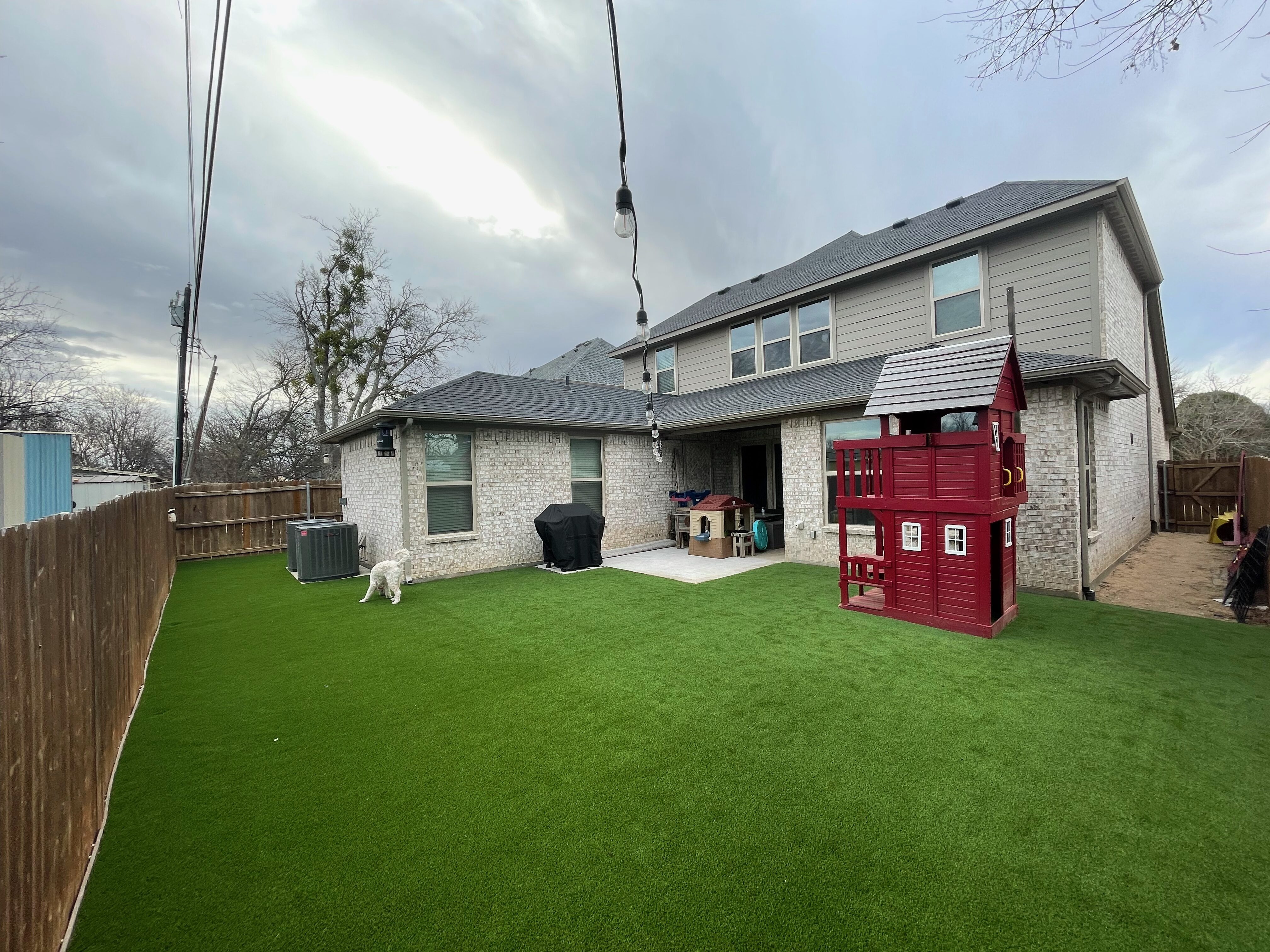 Save on Water, Time and Money
A lush green stretch of grass is the ideal lawn for many homeowners, and it is definitely the default in most residential neighborhoods.  However, the concept of sustainability has taken center stage in our culture, bringing this tradition into question.
While healthy turf grass is beautiful and enjoyable, it consumes a lot of water and doesn't directly contribute to local ecosystems. For these reasons and others, synthetic grass is growing in popularity.
Here at Ryno Lawn Care, LLC, we're passionate about providing inclusive and eco-friendly lawn and landscaping services. Here are the top reasons we've decided to offer synthetic grass.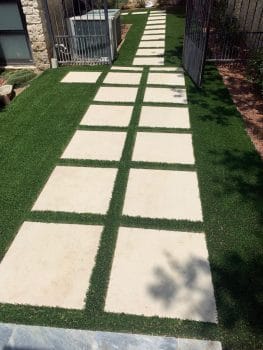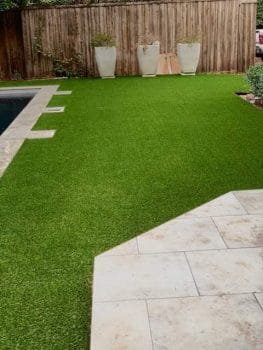 Water Conservation
According to this article from the Texas Tribune, Texans are overwatering their lawn by as much as 200%. As urban populations continue to grow, this overuse of resources is nowhere near sustainable.
Even with widespread irrigation restrictions, around half of most residential water bills go directly toward watering their lawns. With synthetic grass, the impact on this resource, and on your utility bill, decreases significantly.
Here in the Dallas/Fort Worth area, we're actually using less water than we did a decade ago. While that's going in the right direction, the average homeowner's water bill is around $75 per month. Imagine if it was only $35?
Time and Money
It goes without saying that we're passionate about gardening and lawn care here at Ryno, so we certainly don't judge those who share this joy. But the truth of the matter is that it's a significant and long-term commitment both to time and resources.
Mowing, edging, fertilizing, weed control- all of these are tasks and expenses you simply cannot ignore if you want to keep your turf grass healthy. For busy homeowners on a budget, it can get to be quite a lot to keep up with.
Installing synthetic grass in your yard is practically a one-and-done operation. No follow-up or weekly maintenance, no products to buy or seasonal schedules to follow. Just brush it out and hose it down when it needs cleaning, especially with pet use.
Reduce Pollution
Speaking of time, resources, and sustainability, the term "carbon footprint" has become a household term. Small tasks that we often don't think twice about, like using gas powered lawn equipment, actually contribute to the calculation.
Additionally, turf grass requires the use of products laden with heavy, abrasive chemicals. Common fertilizers, herbicides, and pesticides have compounds known to be harmful in large amounts.
With synthetic grass, you end up with a "net negative" regarding carbon emissions. The long-term impact of caring for a natural lawn is far greater than the initial production and installation of synthetic turf.
Long-Lasting Beauty
Some lawn enthusiasts put a lot of work into overseeding and cross-seeding their lawn, in an effort to maintain a verdant grass bed all year round. For some this process is a labor of love, but it sure is a lot to keep up with.
The more you've got going on in your yard, the more complicated your lawn care routine becomes. Treating lawn disease, pulling weeds, and seeding thin patches are just a few of the time-consuming efforts we put forth to maintain health and uniformity in a bed of turf grass.
Synthetic grass is designed with UV inhibitors that prevent the fading that occurs when a material becomes "sun bleached." It's created to provide beauty, comfort, and durability in every season, for up to 20 years.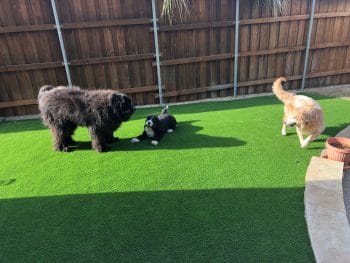 Do you own a pet? More than one? How about ten? Not to worry because we stock artificial grass specifically developed for your furry friends!
Our durable Pet Turf system ensures a safe, fun and low maintenance environment for you and your pets.
Our products guarantee your lawn will not fall victim to brown spots, muddy holes or buried bones. Best of all–cleanup is as easy as hosing it down!
It's perfect for front yards, back yards and dog runs of all sizes. Dogs large and small–from Chihuahuas and Pit Bulls to Great Danes can enjoy our Pet Turf system!
Animal shelters, boarding kennels and ranches love our products because Pet Turf can withstand the roughest play.