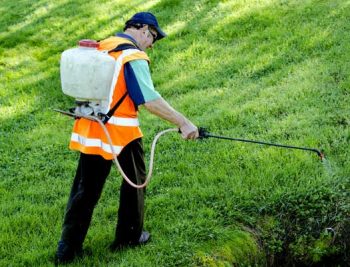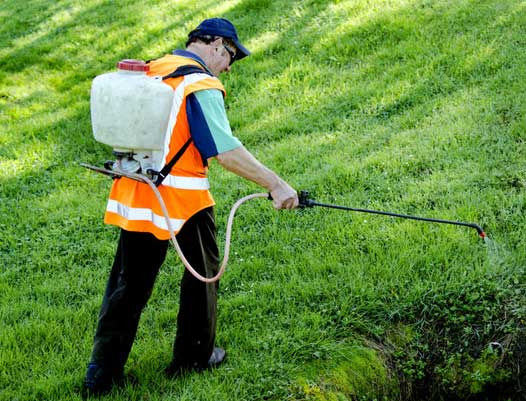 During the winter, it may seem like nothing is actively growing in your lawn and garden. But the truth is, many weed types overwinter successfully, and are waiting to emerge once the soil warms up.
Most new growth is welcome in the spring time, but this certainly isn't true for pests like spurge, dollarweed, henbit, and the dreaded crabgrass. The thing is, you need to use the right treatment to get rid of them successfully.
This means that a basic knowledge of herbicides, and how they work, will give you an upper edge in choosing the right treatment for your yard.
Pre-Emergent Herbicides
These products work by preventing seeds from germinating. Typically, weeds will begin to germinate once the soil has reached a temperature of 55-60 degrees. Pre-emergent herbicides coat the seedlings in a way that prevents them from sprouting roots.
They are best applied after the winter season's last frost, or before the fall/winter season's first frost. Keep in mind that, unless you use a selective herbicide, they will work on all seeds they come into contact with. This means that any overseeding needs to be done at least 6 weeks before or after applying a pre-emergent treatment.
Not all invasive plant species require a pre-emergent product in order to be eradicated. However, there are some which are nearly impossible to get rid of once they've sprouted. These include resilient plants such as crabgrass, bluegrass, and chickweed.
By the time such plants emerge from the topsoil, their root system and growth process are already too robust to respond to a post-emergent treatment. However, pre-emergent herbicides can be used to get rid of other weeds early in the season as well.
Post-Emergent Herbicides
These treatments are used to combat weeds that have already sprouted in your yard. They are effective in spot-killing common weeds like dandelions and clovers, with the use of spray applicators.
Post-emergent herbicides work in a variety of ways, and can either be absorbed by the plant's roots, foliage or both. Some disrupt the process of photosynthesis in the plant, while others inhibit root growth, and still other products cause a rapid overgrowth that causes the plant to perish.
Pros and Cons
Pre-emergent herbicides can reduce the use of post-emergents by stopping a weed infestation before it gets a chance to spread. While they are rarely 100% effective, they typically stop most weeds from sprouting before they have an opportunity to spread their seeds.
Post-emergent herbicides are not effective on all weeds, but common intruders tend to respond well to them. They're great for spot-treatment, which can only be done once the plant has broken the soil and become visible.
Both pre-emergent and post-emergent herbicidal treatments are available in selective and non-selective varieties. Selective products only kill certain plants, while non-selective products will kill any plant they come into contact with. One advantage of using a selective pre-emergent herbicide is that it will only kill seedlings, while leaving established plant life unscathed.
For more helpful information on which weed killers to use on your lawn, take a look at Top Herbicides For Effective Weed Prevention.
If you'd rather leave the yard work and the handling of chemicals to the professionals, Ryno Lawn Care is happy to step in. Click here for a free service quote!