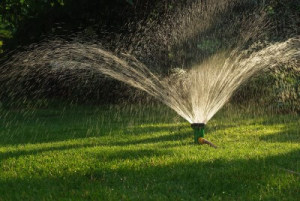 Residents of Frisco, TX have responded greatly to the water restrictions set by the city. North Texas has experienced severe drought conditions for several years. Now, residents can go back to watering weekly, per city council mandate.  And, it should get better from here.
The North Texas Municipal Water District approved a measure to return to once per week watering. NTMWD asked member cities and residents to move to a biweekly watering schedule back in June.
Though the City Council has approved going back to the weekly watering schedule recommended by the NTMWD, the message remains the same.
"Our message has essentially tried to stay the same; that message is to simply keep your sprinkler systems turned off until they are needed," Hartwell said. "You can check our website, phone line or subscribe to our newsletter via email to determine if you need to water or not … our recommendation is based on our own weather station data."
Watering is still not permitted between 10 a.m. and 6 p.m., and the use of automatic sprinkler systems is only allowed on residents' regularly scheduled trash days.
City Council members commended the efforts made by residents in helping the city exceed the NTMWD's reduction goals. Frisco residents have saved more than 1 billion gallons of water compared to this same time last year (January-August).
Hartwell reiterated to council members that Lavon Lake, Frisco's primary water source, is still nearly 12 feet low, and efforts to water effectively will continue.
Licensed irrigators for the city performed 449 free irrigation checkups in July: 48 were for violations, one for smart controller registration, five for high water bill checks, and the remaining 395 were for the free checkup offered by the city.
According to the public works department, nearly 10,000 water customers have signed up to receive the email for weekly lawn watering advice, and have completed almost 2,000 irrigation checkups through July of this year.