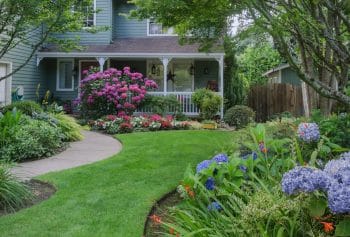 Many people believe that a lawn irrigation service may use an excessive amount of water. That may have been true in the past. But with today's modern, more efficient technology, this is no longer the case.
Excellent lawn irrigation is a great way to conserve water and conserve money. Both are precious resources, but many people don't realize exactly how precious water really is. As a resource,water is not easily renewable. Thus it is critical to be mindful how we use it.
Lawns consume a tremendous amount of water. Many people are going with lawn alternatives such as xeriscaping, which makes use of both desert and native plants. Using Moss As a Ground Cover For Your Yard is also an alternative that's gaining popularity due to its soft texture and its reduced moisture requirements.. While these are viable alternatives to a full bed of grass, they're not your only option.
It is still possible to have a lush green lawn while conserving water. The key is to make smart choices when selecting your grass type, and then installing an intelligent lawn irrigation system.
Here at Ryno Lawn Care, LLC, we are experts at helping you establish and maintain the very best and most beautiful yard possible. So naturally, we know all there is to know about providing excellent lawn irrigation services.
You may think that a lawn irrigation service is an unnecessary luxury. After all, why could you not just use your hose or your sprinklers? The fact of the matter is that a tremendous amount of the water on earth (in fact of more than 50%) is currently being used to water grass.
With the population of the planet increasing rapidly, and global warming causing greater and greater areas of desert, we are wise not to use such huge amounts of our water or ornamental grass. Still, having a beautiful yard and lawn can be an important and uplifting aspect of life.
Another important factor in water conservation when it comes to lawn care is addressing any areas that aren't draining properly. The water will stagnate, attracting insect larvae, and doesn't get used effectively to hydrate your lawn. How to Deal with Drainage Problems in the Garden has some useful solutions.
If you care for your lawn wisely, and choose a water conserving lawn irrigation service that delivers just the right amount of water to your lawn at just the right time, there is no reason why you cannot enjoy it. In fact, when you no longer have to struggle with hoses and sprinklers, you will enjoy your beautiful lawn even more!
When you choose to get your lawn irrigation service from us at Ryno Lawn Care, LLC, you're sure to be happy. Our skilled and professional technicians strive to keep up on the latest and most cutting edge information in regards to lawn irrigation systems.
Our service is fully insured, and we take pride in installing high quality systems that are made to last. We do top notch work, and we check back with you to make sure that your lawn irrigation system is working exactly as we promised. We care about our customers, our community and the environment. We want to do the best job possible.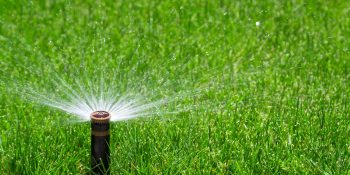 When you choose Ryno Lawn Care, LLC to provide your lawn irrigation service, you can count on us and to provide you with honest, expert advice in your choice of systems and to help you make the most of your lawn now and throughout the year. We offer full service lawn care for every season, as well a shrub and tree trimming, fence building, sod installation, and a number of other services that you're sure to need and appreciate.
Enjoy a beautiful lawn, save water and money, and do your part as a responsible citizen of the DFW area and the earth. Give us a call at Ryno Lawn Care, LLC. We'll be happy to meet with you and provide you with a free, no obligation estimate for your lawn irrigation service.