We know you have a lot of choices when it comes to hiring a landscaping service in Frisco, TX.  That's why we always work hard to exceed expectations.  Customer satisfaction is our #1 priority and that's why we have great customer reviews.  We will work with you to find the right design and plants to complement your home.  Then we get started on installation and we use only the highest quality sod and plants for installs.   We are so confident you will love our landscaping service.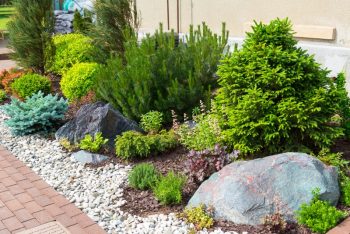 Our Frisco, TX Landscaping Services Include:
Landscape Design with Owner Input
Installation of Design
Adding soil to flower beds
Cleaning and adding mulch to flower beds
Add/remove annuals and perennials
Install shrubs and ornamental trees
Install Stone borders for flowerbeds and walkways
Call  214-728-8894 for a Free Consultation before you start your landscaping project.  Or fill out the quote form for a free estimate.
Other Services in Frisco, TX: