When in search of an efficient weed killer, note that they are not all alike. Gaining an understanding of correctly applying the right fertilizer and at the appropriate time of year is key for effective weed control.
Pre-emergent herbicides kill the weeds prior to them coming out of the ground, so should be applied before the weeds become overgrown. Ideally early in the season before they're visible to the eye.
Post-emergent herbicides should be applied directly to the weed after it has emerged from the soil.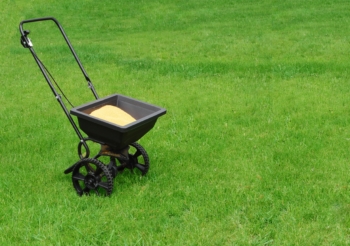 Applying Fertilizer
Lawn fertilizers should be applied in accordance with the specific climate, location, and species of grass in your yard.
As a general rule of thumb, lawn fertilizers are best applied throughout the year at different times. One application should be done in spring and another in fall. The mild times in the year, when the weather is not too hot or not too cold are best. May and June, or early spring, and September and October, or early fall provide for efficient application and avoid the hot summer sun and freezing winters.