Ryno Lawn Care, LLC is your online source for sod installation in Frisco, TX. We install only the highest quality sod grass. We guarantee no weed or pest infestations.
Grass Types: Bermuda – Zoysia – St. Augustine
Installation and delivery prices can fluctuate depending on grass availability. Please give us a call for a free consultation or request a quote online.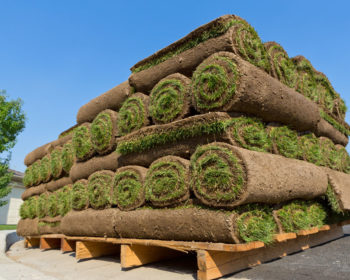 Warm Season Grass for Frisco, TX
The most common warm season grasses are different varieties of: St. Augustine, Bermuda and Zoysia.
These grass types are perfect for surviving the hot Texas summers and mild winters. If you're not sure which of these grass types are best for your new sod installation, we will discuss details with you after you fill out a quote request. The amount of shade, sun and soil type you get is a determining factor in which are the better grass types for your lawn.
Professional Sod Installation Process
Flag/test sprinkler system
Remove top growth
Till top soil
Apply organic fertilizer in soil
Grade/Level top soil
Lay sod in brick style pattern
Roll/flatten new sod
Test sprinklers for any damage
Give you watering instructions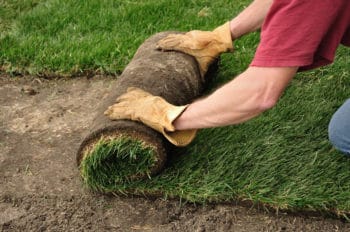 Started using Ryno Lawn Care this spring when our former lawn service company suddenly quadrupled their prices! Honestly these guys are as good if not better than the other group at half the price. They are reliable, and reasonable and great to work with. I have hired them for weekly mowing, seasonal bed and hedge clean up as well as irrigation check and repair and have been really pleased with every service they have provided. So glad I switched over to Ryno!
-Addison Bohrer-Smethie
Ryan was super friendly, informative, organized, and easy to communicate with. He gave us some great ideas for landscaping because we were unsure of exactly what we wanted. His crew was timely, polite, and worked very hard. The crew left no messes behind and left our yard looking like a million bucks! With that being said, one would expect to be paying a ridiculous amount of money, but Ryno Lawn Care was very affordable and went above and beyond our expectations. Thank you, Ryno Lawn Care! We are so excited to start our annual yard maintenance services with you!
-Lindsey James
Ryno Lawn is GREAT. Their team is very prompt with responses to my questions/requests. They even responded at 8pm on a Sunday night. For me it's the little things like that, taking personal time to respond after hours is really impressive to me. They are super convenient on scheduling too. When i started service, they were out the same day I approved pricing. The rates are very reasonable as well, which is also a plus. Ryno has been fantastic and met and exceeded my expectations so far. I have used, and stopped using 2 other companies due to performance issues, so I wasn't really sure what to expect with these guys. But it has been outstanding so far. Any delays due to weather have been communicated via email either the night before or morning of so there is no doubt when they will be out. If you're looking for good service, highly recommend these guys!
-Zachary Shepherd