Weed Control & Lawn Fertilization
Flower Mound, TX
Weed Prevention Flower Mound, TX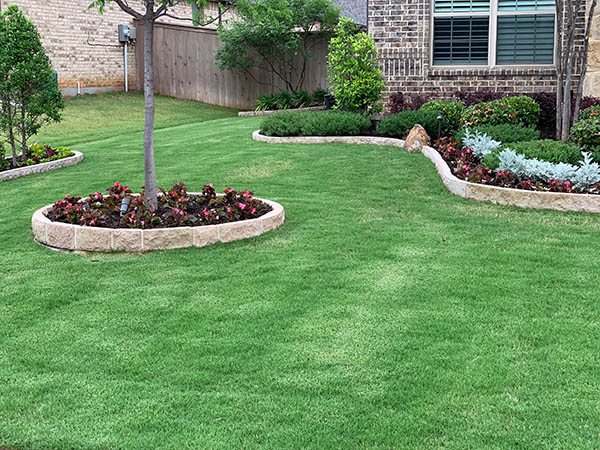 Proper weed control is about knowing when to apply the correct treatments at the right time of year.
Pre-emergent herbicides kill the weeds before they emerge from the ground and as such should be applied early in the season before these weeds take over.
Post-emergent herbicides kill the weeds once they have come up and should be applied when you see weeds growing.
In general, applying lawn fertilizer is best done throughout the year.  During the growing season, or mid-spring, May and June are good months for the first couple applications.
You should also apply in early fall, in September or October. When applying fertilizers, your lawn should be clear of any heat or cold stresses, such as heavy frosts or the hot afternoon sun of midsummer.
Of course there are exceptions to this general rule. Different areas and grass species require different applications.
We'll help you determine the best weed control solutions for your specific grass needs.
For all your Flower Mound, TX weed control and fertilizer needs, contact us today by filling out a quote request.