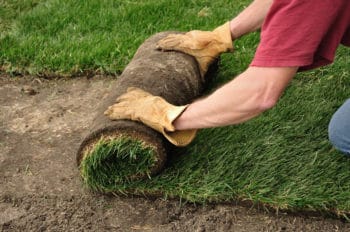 Installing quality sod installation in Grapevine, TX since 2006!
We only use the highest quality grass local to the DFW area. Expect nothing less than quality materials and sod installation in the Grapevine, TX area.
Our dedicated sod installation experts have many years of experience and can handle any type of soil condition you may have. We can help you choose the right type of sod for your lawn.
We offer several different types of Bermuda, St. Augustine and Zoysia grass that will fit perfectly into your landscape design. Because we use premium sod we never have any problems with weed or pest infestation.
Call today for sod installation, landscaping or lawn maintenance in Grapevine. We provide a free consultation and custom estimates, give us a call today or fill out the quote form on the right.
(214)728-8894