Are you interested and looking for a comparison on a normal lawn mower and a mulching mower?  Here we discuss the pros and cons of both.
First of all, you probably need to know what a mulching mower is and how the best mulching walk behind mower is owned by many.
So, what is a mulching mower?  A mulching mower eliminates the need to rake or bag your grass. But there's more! The clippings don't just vanish, and these grass clippings actually turn into mulch that benefits your lawn. And on the other hand, I'm pretty sure we all know what a normal lawn mower is. If you're looking for a good one under $300, check out this fantastic list.
So now, what are the differences between these two different mowers?
1. Blades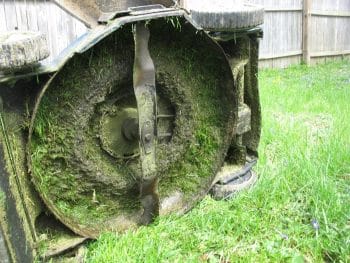 The mulching mower's blades which we will call mulching blades are much curvier and also displays an increased cutting edge. These blades not only cut your grass but they cut them several more times until they are dropped back into the ground with its size much smaller. Just so you know, these blades are also called as 3-in-1 blades.
As you probably could've guessed, these blades are called 3-in-1 for a reason. These blades give three choices, and you can either bag, discharge or mulch the grass clippings.
Meanwhile, with the standard or the 2-in-1 blade, which I'm just going to call as standard blade. These blades are designed to cut grass then discharge them or just bag them, which is why these are called 2-in-1 blades. These blades are also most commonly used by professionals.
Leave the hard work to us. Hire us for all your lawn maintenance needs. Besides lawn mowing, we also offer top lawn fertilization and weed control services.
2. The Decks Design
The mulching mower's deck design enables the grass cuttings to keep on circulating around the blades. This causes the grass clippings to be cut into much smaller pieces. Some of the mulching mower's deck design is also much higher and deeply domed compared to the standard mower's deck design.
Some mulching mowers also provide a baffle which practically directs or channels not only the grass clippings, but it also directs the air. If you want to be fancier, some models of mulching mowers actually present you with an adjustable baffle which allows you to switch in two different categories or modes: the mulching and also the discharge modes.
3. Recirculation and High Lift
As mentioned earlier, mulching mowers causes the clippings to circulate around the blade, which cut the grass clippings several more times. The blades of these mowers are designed to have bends and curves which enables a recirculating air flow.
On the other hand, with standard lawn mowers, its blades are designed to forcefully throw the grass clippings up and outward so that the clippings are discharged by the standard mower's deck.
If you're having a hard time on choosing between these two, then I hope that after you read this, and you were able to get more of an idea on what product you want to choose and buy.