Ryno Lawn Care provides full service lawn care that includes regular mowing services for Prosper, TX and surrounding areas.
You can also add scheduled lawn fertilization, aerating, and reseeding at the appropriate times of year.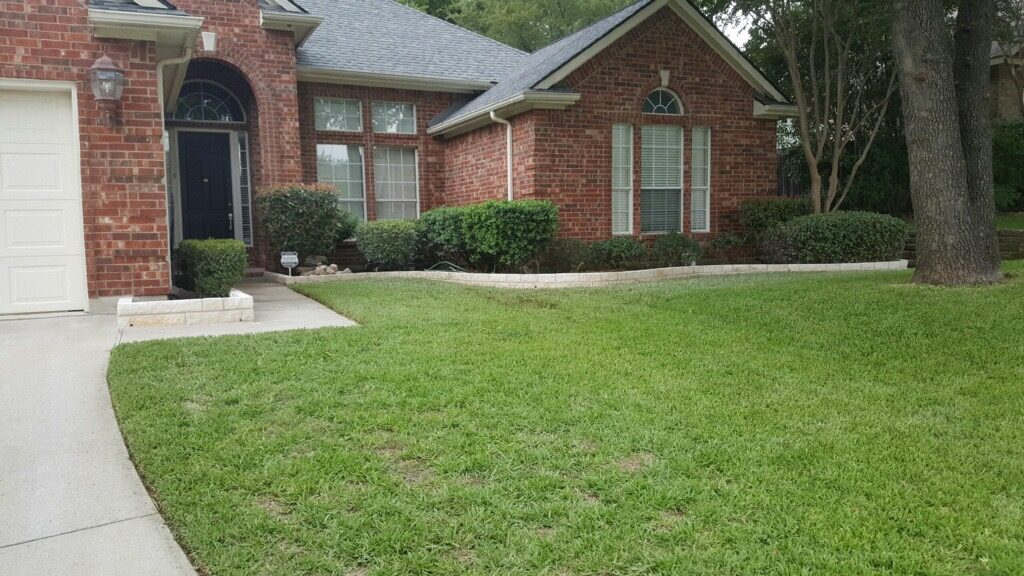 Weekly lawn mowing is important for the warm season; however, many homeowners make the mistake of mowing too short in hopes of not having to mow too often. This can really damage the grass and add to your weed problem, because you're exposing your topsoil to invasive plant species.u00a0
Ideally, you don't want to cut off more than 3/4 of an inch of the grass blades.u00a0 This keeps your grass roots healthy and strong.u00a0 Strong grass roots means less weeds.
Additionally, a denser grass bed (either by thickness or by height) leaves less room for weeds to take root. The point is, you want your grass a bit longer in the summer for multiple reasons.u00a0
We Cater Our Services Tou00a0The Unique Needs ofu00a0Your Lawn inu00a0Prosper, TX.
Our lawn care crews are able to handle yards of all shapes and sizes.u00a0 Edging around flower beds and walkways; bed cleanups; trimming services;u00a0 and so much more.
You'll get a free consultation, where you get to explain to us the problems you are having with your lawn.u00a0 Our lawn service in Prosper, TX will use their expertise to remedy them for you.
Increase your lawnu2019s elegance withu00a0ouru00a0weekly lawn maintenance, fertilizing your lawn, and trimming shrubs around your property.u00a0 Prices and details will be discussed with your free estimate.