What Can Landscapers Do in Winter? The winter months are often slow for landscaping projects. When your gardens and lawns are frozen or just plain too cold, everything tends to dry up. This does not imply that you should close up shop as soon as the first winter weather announces itself.
So what can people do with all the weather challenges in the winter? Read on to find out how you can beautify your property, even in the cold months!
What Can Landscapers Do in Winter
Patios
Retaining walls
Hardscaping
Water features
Irrigation systems
Fire pit
Walkway
Christmas lights
Plant winter plants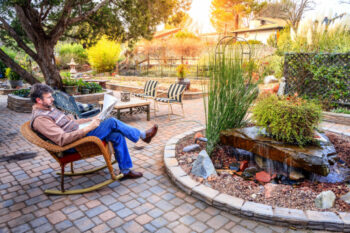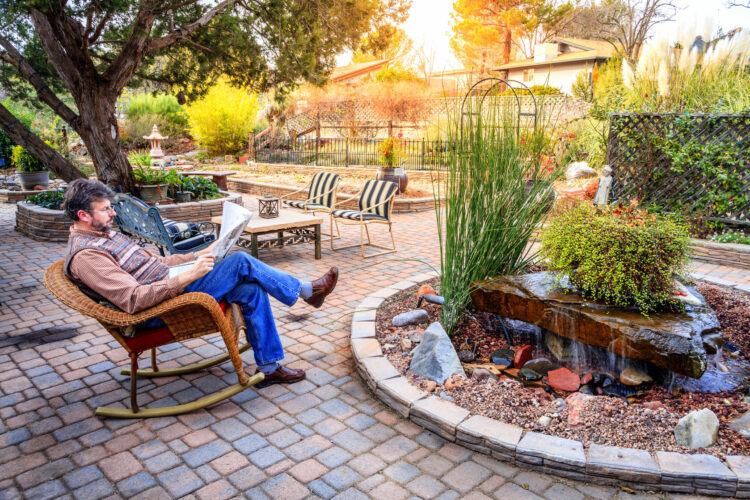 Patios
Usually, people want their patio to be built in winter, so that it will be fully complete and ready to use in spring. Building a patio in winter will not harm your turf, plants, or irrigation system.
Plants and turgrass should be mostly dormant and you won't be using your irrigation system much in winter, which makes it an ideal time to break ground. Many people pause their lawn mowing or other lawn care services through the winter, which gives landscaping companies more time to work on other projects.
Retaining walls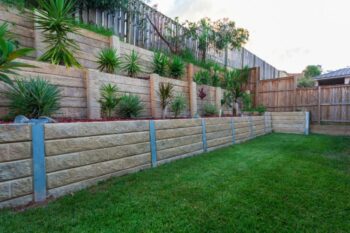 Landscapers can also accommodate customers' retaining wall projects in winter by making them aware of their benefits. By rerouting water away from the home, the installation of a retaining wall during the wintertime enhances yard drainage.
If you have had plants damaged by cold, winter winds in the past, just imagine the protection a retaining wall will offer them. Water runoff from storms, snow, and sleet will be dramatically improved by installing a retaining wall.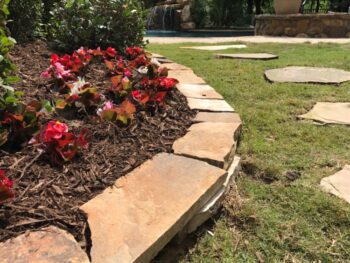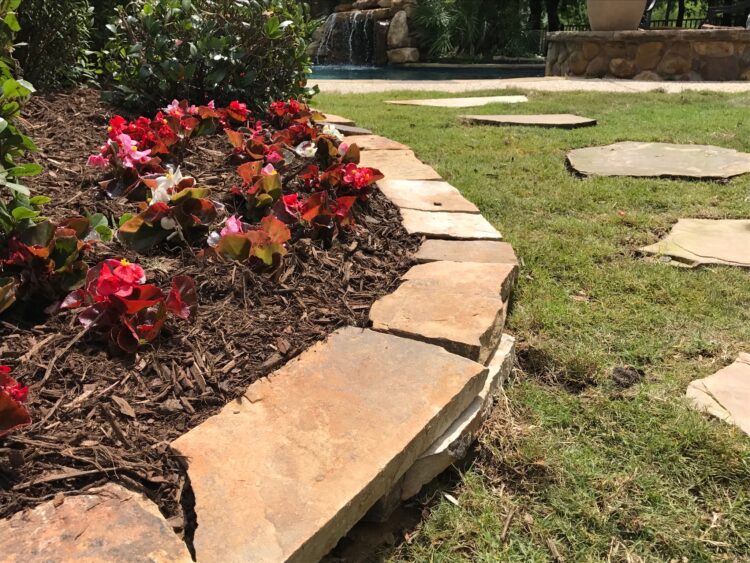 Hardscaping
Another job that landscapers can do in winter is hardscaping. Hardscape is any of the non-living elements in landscape design. As the name suggests, these are the harder design elements in a customer's space, like concrete, rocks, bricks, pavers, stone, and wood.
The options are endless for what can be constructed. Garden beds, walkways, incorporating lighting etc. Contact Ryno Lawn Care today to make your landscaping dreams a reality.
Water Features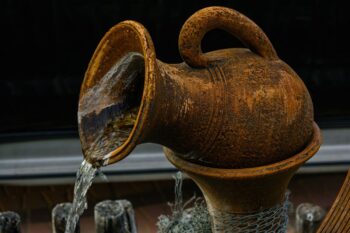 Water features like ponds and fountains look stunning in cold weather. A landscape garden's look is improved with water features.
Landscapers can build water feature projects in winter. Nowadays, you can even winterize your water features so that they can be enjoyed all year long.
If you decide not to winterize your water feature, you may get some breathtaking ice sculptures instead. If you don't want to risk cracking of your water feature, you can simply install it in winter and wait until spring to turn it on.
Irrigation systems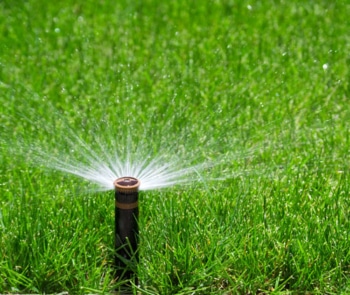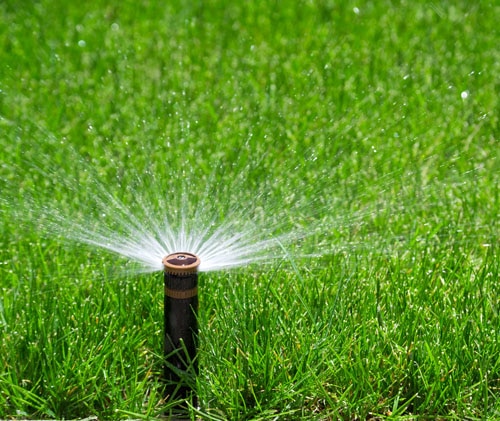 Because North Texas grass won't stop growing, it's important that people make sure their turf has adequate moisture levels even during the winter. Landscapers in Texas can set up irrigation systems on a winter watering schedule. Additionally, they may assist with the setup and testing of rain and freeze sensors to guarantee everything is working properly.
Call Ryno Lawn Care today to have our team start design plans for the layout of your new irrigation system.
Fire Pit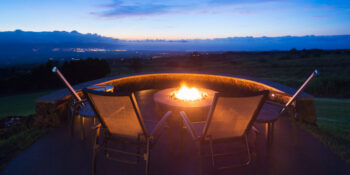 A homeowner may value outdoor entertaining all year long. Making fire pits for customers is a common practice.
Fire pit building is possible in winter for landscapers, and it offers clients the opportunity to have an outdoor experience during the cold months.
Walkway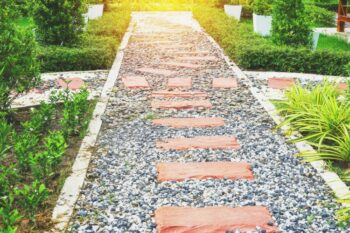 Homeowners want to impress visitors by giving them a dramatic entrance to their wonderful yard. Aside from the natural beauty, constructing a walkway makes space more functional.
Installing a walkway in your side yard will provide easier access to your trash cans or to your back gate. Walkways can also line the path to your pool, garden, or backyard focal point.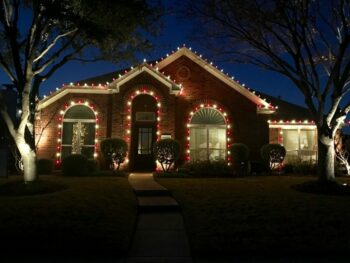 Christmas lights
Installing Christmas lights is a must for most homeowners, especially those with children. Ryno Lawn Care will install Christmas lighting of your choosing. We offer selections not available in stores, as well as wreaths and discounts on future installations.
Plant winter plants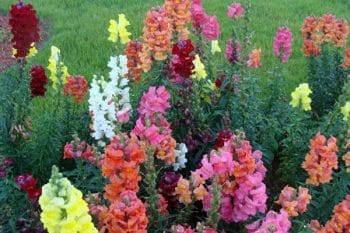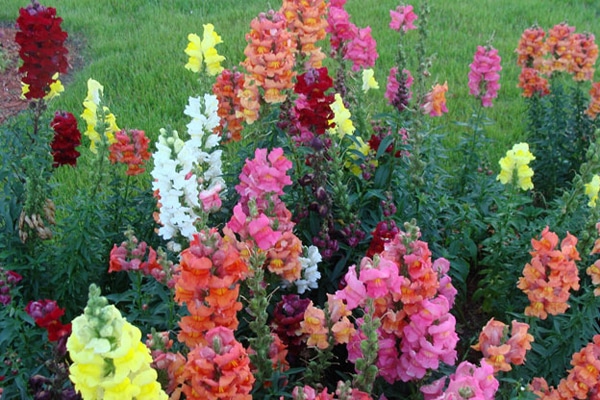 As long as the ground is not frozen, fall and winter are the perfect times for landscapers to transplant bushes, shrubs, and trees.
Generally, speaking if the soil is above 50 degrees Fahrenheit, it is safe to plant deciduous trees and shrubs.
Container planting is a great option for cold hardy flowers like pansies and petunias.
You can also do other gardening activities such as pruning, trimming trees back, planting winter annuals and raking the soil.
Texas A&M University has some great tips for preparing your plants for winter.
Plants that do well in North Texas in the winter
The following are some of the plants that do well in the winter season:
Pansies
Snapdragons
Sweet Alyssum
Petunias
Ornamental Kale and Cabbage
Winter Honey suckle
The benefits of landscaping during winter
Winter landscaping projects undoubtedly need more time and planning, but the extra work is typically worthwhile. Below are a few benefits:
Landscapers typically work fewer hours in the winter, which gives them more time to interact with clients during the consultation stage. Better service before, during, and after your landscaping job is the outcome.
Working in the winter is considerably less expensive.
It is simpler to complete some landscaping tasks in the winter, such as pruning trees, moving rocks, or planting shrubs. Frozen ground in winter actually helps out with construction because digging trenches and flowerbeds will be much easier than when the ground is soft from rain or snowmelt.
Tips for completing winter landscaping projects
Staying warm while working outside during the cold weather is one of the key factors to completing winter landscaping projects on time. Working outside in the winter can obviously be an unpleasant experience.
Landscapers should bring extra clothing and water to avoid freezing. Also, if there's any way they can get a temporary shelter such as a canopy, then this should definitely be used, depending on how harsh the weather is.
By doing these things, you will not only work more efficiently and comfortably but also be able to complete winter landscaping projects on time.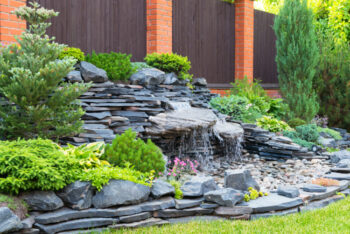 Wrapping up: what can landscapers do in winter
Even though the cold temperatures and harsh winds can be daunting, don't let this discourage you.
You can take on the alternative projects mentioned above. With some creativity and grit, you can landscape in the winter.
View PDF: What Can Landscapers Do in Winter?