Texas is a big state, that's no news. What might be surprising is that according to the USDA Hardiness Zone Map, Texas houses 8 different zones. That means selecting the proper vegetation and plant life for your yard might be different than friends or relatives that live in different areas of the state.
It's a good idea to check this resource during the planning stages of any of your Flower Mound landscaping or lawn projects so that you have realistic expectations and make the best decisions on plant selection.
Since the DFW area falls into zone 8a, the choices of which sod to install are narrowed down to three choices, and depending upon your specific lawn environment, you might need to choose one over the other. In this zone, three different types of grass thrive and while they do have similar characteristics, it's important to be well informed so that you don't end up struggling with your Flower Mound sod installation.
The three best grass types for Flower Mound and North Texas are Bermuda, St. Augustine, and Zoysia. 
Bermuda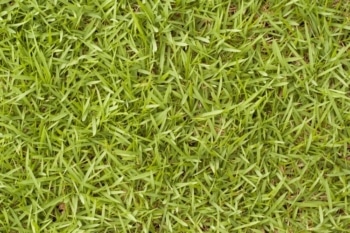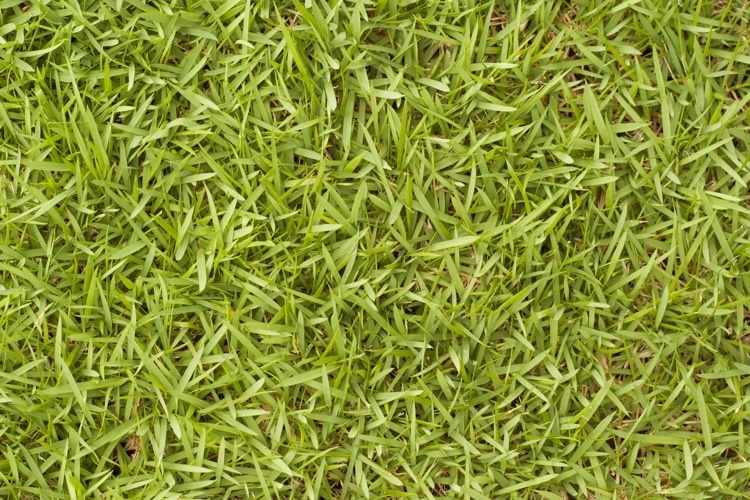 This is the type of grass you'll find on athletic fields, from little league to the NFL. The reason it's so widely used on athletic fields is that Bermuda tolerates heavy traffic and recovers from that heavy traffic more quickly than other types of grass. If this grass can stand up to an entire NFL season's worth of use and still maintain proper cover, it will probably be able to withstand the average family's outdoor activities and then some.
Along with durability, Bermuda Grass will establish itself very rapidly on most soils. This grass is also heat and doubt tolerant, a character trait that's necessary for this area.
Although it will lie dormant during the colder seasons, there are select varieties that are colder resistant than others. The most durable varieties, in terms of the cold season, are the Tahoma 31, Latitude 26, Northbridge, and Patriot varieties. The Tahoma 31 would be a good selection since it boasts cold hardiness and is especially drought resistant.
St. Augustine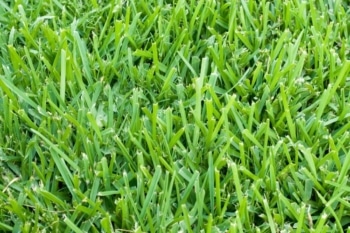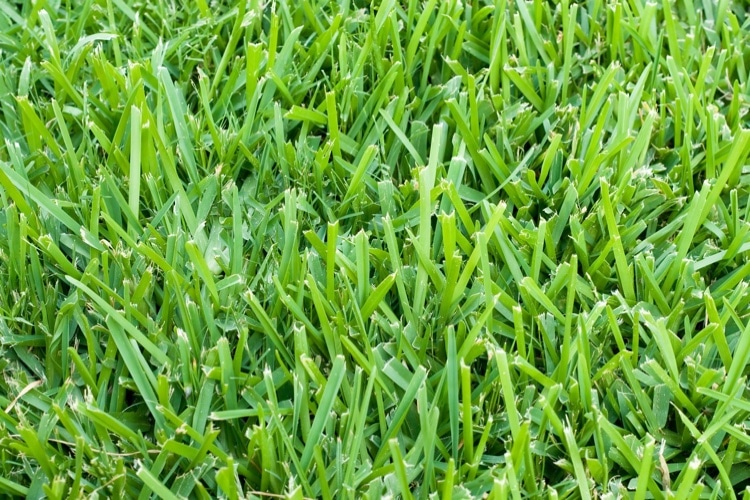 St. Augustine would be an appropriate choice if you've got some shade covering in your lawn, as it is more shade resistant than Bermuda. This is the most shade resistant of the three presented grass types.
This grass does prefer the afternoon sun over the morning and as long as you're getting 4-6 hours of sunlight on the shaded areas every day, this grass will establish just as quickly as Bermuda. Along with a rapid establishment period, this grass is moderately drought tolerant and will most likely provide deep rooting that will provide you with a consistent lawn covering that your neighbors will envy.
Like Bermuda, this grass will lie dormant in the colder months of the year. However, in January 2022, Texas A&M released some information on the Cobalt variety that might be a huge game changer. The Cobalt variety of St. Augustine is currently available for residential and commercial applications and provides more drought, pest, shade, and cold resistance.
Check out the article, "Texas A&M Agrilife Research's Cobalt St. Augustine ready for production."
Zoysia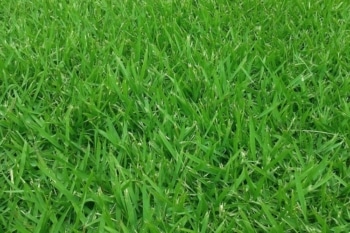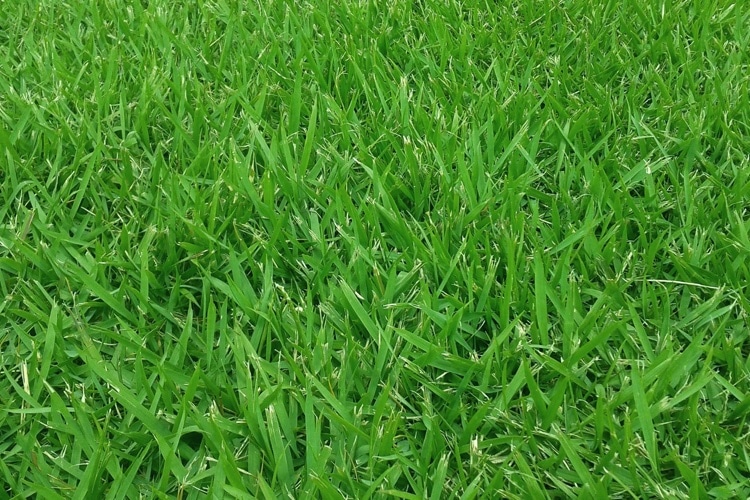 Zoysia grass is probably the most user-friendly grass as it is less labor and maintenance intensive than the above-mentioned Bermuda and St. Augustine grasses. This drought-tolerant grass is also declared to provide moderate to good shade resistance and would be better suited to a shady lawn than St. Augustine.
In addition to being more shade resistant, Zoysia holds up pretty well in recreational areas with moderate traffic and does great with "normal" lawn care. If you're not all that interested in the more strict regiments of maintenance that St. Augustine and Bermuda require, this may very well be the sod for your installation
Final Thoughts
Knowing the specific variety of grass in your yard might seem a little pedantic, but being an informed homeowner and making the right decisions will alleviate a lot of head and wallet ache as purchasing sod and having it installed is a very important and costly process. We don't want to have to pay twice for something that we could have done right in the first place.
The lawn is the first thing someone notices about your property. So if taking the time to make the proper, well-informed decision makes someone a law nerd then wear that badge with honor. A well-maintained beautiful lawn could be the reason your house sells before the rest of the houses for sale in the area.
At the very least, you'll have more time to enjoy your yard and have to spend less time spray painting those dead spots in the middle of the night to cover up a foolish grass choice.