As 2023 rolls in, it's time to gear up for a season of pristine lawns and efficient mowing. If you're a homeowner or a professional landscaper looking to invest in a new zero turn lawn mower, this article is for you.
We've compiled a list of the top five best zero turn lawn mowers of 2023 based on their performance, durability, cutting ability, and user-friendly features. Let's dive in and explore these impressive machines.
Benefits of Zero Turn Lawn Mowers
Zero turn lawn mowers offer several benefits that make them an excellent choice for homeowners and professional landscapers alike. Firstly, their ability to turn within a radius of zero degrees allows for excellent maneuverability. They are easy to navigate around trees, bushes, and other obstacles, without leaving any patches of uncut grass.
This results in a more precise, uniform cut, which ultimately leads to a more polished and aesthetically pleasing look. Additionally, zero turn lawn mowers usually come with larger cutting decks and more powerful engines, allowing them to cover larger areas of grass in less time.
Lastly, many models feature comfortable seating, intuitive controls, and front or rear suspension systems that provide a smooth ride, resulting in decreased operator fatigue and increased productivity. Overall, zero turn lawn mowers offer a combination of performance, efficiency, and user-friendly features that can significantly improve any mowing experience.
Top 5 Zero Turn Lawn Mowers
John Deere ZTrak Z535R
Hustler Raptor SDX
Toro TimeCutter MX5075
Cub Cadet Ultima ZT2
Ariens IKON XD
John Deere ZTrak Z535R
The John Deere ZTrak Z535R is a top-tier zero turn mower that combines power and precision. Its 25-horsepower engine provides plenty of strength to handle large lawns, while the 54-inch cutting deck ensures efficiency and beautiful results.
With features like adjustable cutting heights, comfortable seating, and intuitive controls, this mower makes mowing a breeze. Learn what the recommended mowing heights are for warm-season turfgrasses.
Hustler Raptor SDX
The Hustler Raptor SDX is a heavy-duty zero turn mower designed for homeowners who desire professional-grade performance. Powered by a reliable Kawasaki engine, this mower delivers 24 horsepower and boasts a 54-inch cutting deck. With exceptional cutting, fast speeds, and comfortable seating, the Hustler Raptor SDX is a reliable choice for those with larger properties.
Make sure your sprinkler system is functioning efficiently to ensure optimal conditions for your turf to grow. Hop on over to our lawn irrigation service page for more details.
Toro TimeCutter MX5075
The Toro TimeCutter MX5075 stands out as a high-performing zero turn mower with a 50-inch cutting deck and a powerful 24.5 horsepower engine. This mower is known for its excellent maneuverability, thanks to Toro's Smart Speed control system, which allows you to adjust the mower's speed to match your mowing conditions.
Additionally, the TimeCutter MX5075 offers a comfortable ride with an ergonomic seating position. Has the summer heat taken a toll on your lawn? Cub Cadet Ultima ZT2
Cub Cadet is synonymous with quality, and the Ultima ZT2 continues that tradition. This zero turn mower features a 23-horsepower Kawasaki engine and a 50-inch cutting deck.
With its heavy-duty construction and smooth operation, the Ultima ZT2 can handle both residential and light commercial mowing jobs. The comfortable high-back seat and responsive steering make mowing a comfortable experience.
Ariens IKON XD
The Ariens IKON XD is a versatile zero turn mower that excels in performance and durability. Its 24-horsepower Kawasaki engine and 52-inch cutting deck provide the power and cutting width needed for efficient mowing.
With its plush high-back seat, ergonomic controls, and a durable frame, the Ariens IKON XD delivers a comfortable and reliable mowing experience.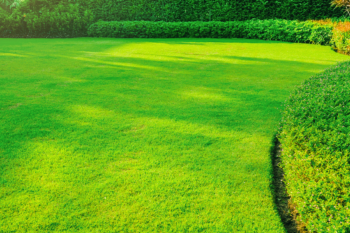 Final Thoughts
In conclusion, investing in a zero turn lawn mower will significantly improve your mowing efficiency and deliver excellent results.
The top five best zero turn lawn mowers of 2023, are the John Deere ZTrak Z535R, Hustler Raptor SDX, Toro TimeCutter MX5075, Cub Cadet Ultima ZT2, and Ariens IKON XD. They are all excellent options to consider.
Whether you have a large property or need a reliable mower for professional use, these models offer the performance, durability, and user-friendly features needed to tackle any mowing job.