Lawn Care in Southlake, TX
At Ryno Lawn Care, you can expect top rated service and customer support.  Our weekly lawn maintenance includes mowing, edging, blowing away debris and trimming bushes 4 times a year.  Lawn care pricing in Southlake, TX varies mostly on lot size, and the abundance of landscaping designs.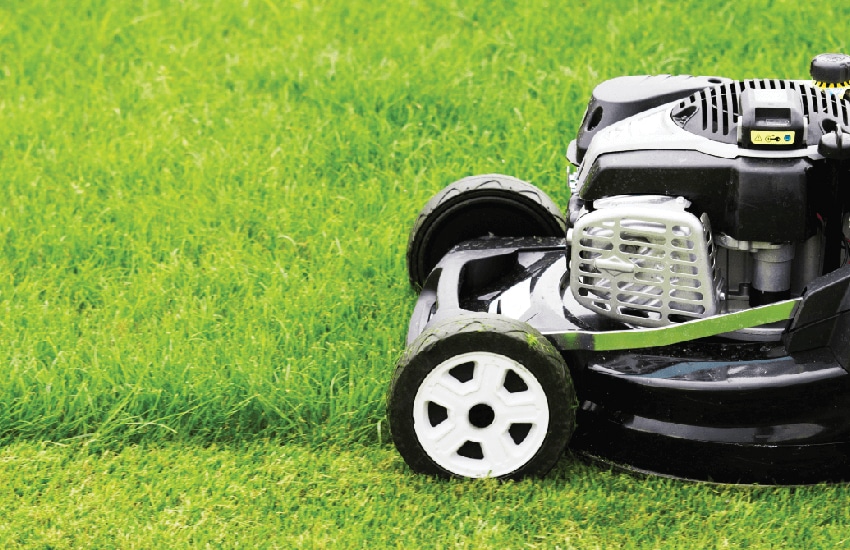 Our Full Service Lawn Care package in Southlake, TX increases your lawn's elegance by including our weekly lawn care, fertilizing your lawn, aerating and trimming shrubs around your property.  Prices and details will be discussed with your free estimate.
During the growing season it is best to stay on a weekly lawn mowing schedule.  No more than a 1/2 inch should be trimmed off of your yard to keep your grass roots healthy.  Our weekly lawn care will help you achieve this goal without you even breaking a sweat
More Southlake Lawn Services
Spring Cleanup
Full Service Lawn Mowing
Lawn Fertilization & Weed Control
Shrub & Tree Trimming
Landscaping Services
Flowerbed Landscaping & Mulching
Sod Installation
Aerating
Lawn Irrigation
Leaf Removal
Hydretain Applications
*Please submit a quote request form of the project you need, even if it's not listed above.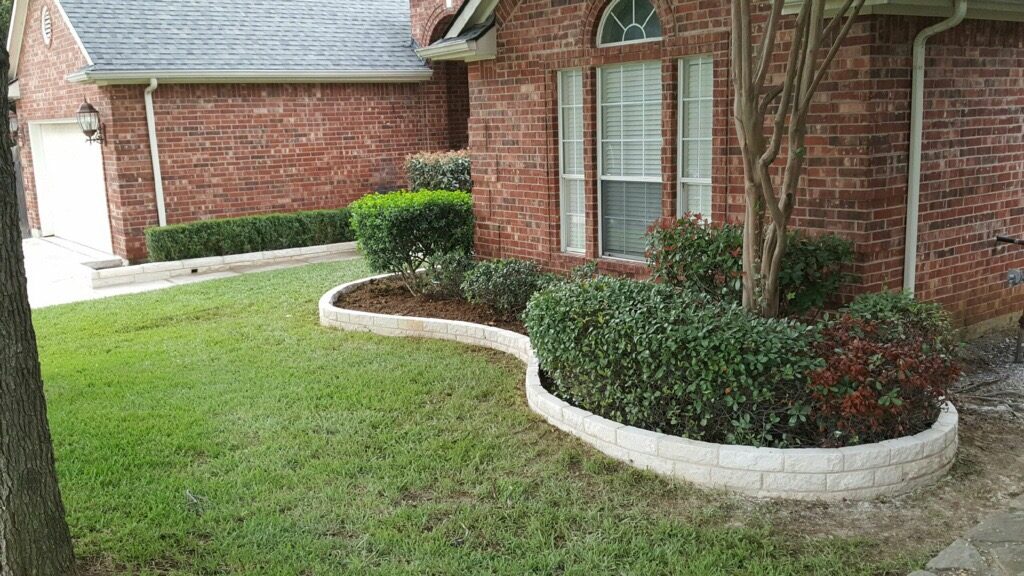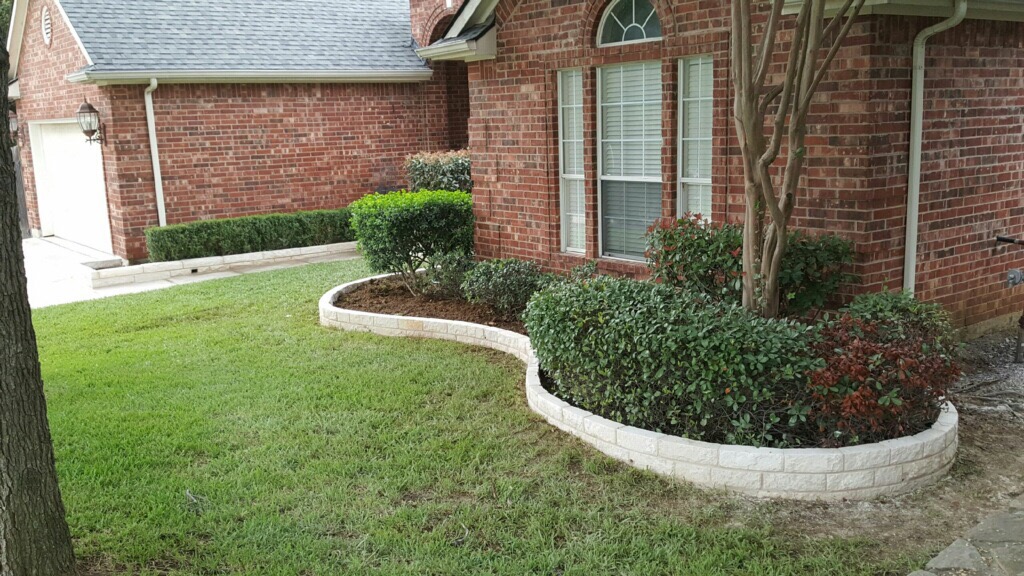 Sod Installs and Landscaping by Ryno